ChatGPT will have an impact on Import-Export and Logistics industries!!
ChatGPT is a phrase that is not too strange to everyone in recent times. So what is ChatGPT? Why can it be said that ChatGPT can affect the import-export industry?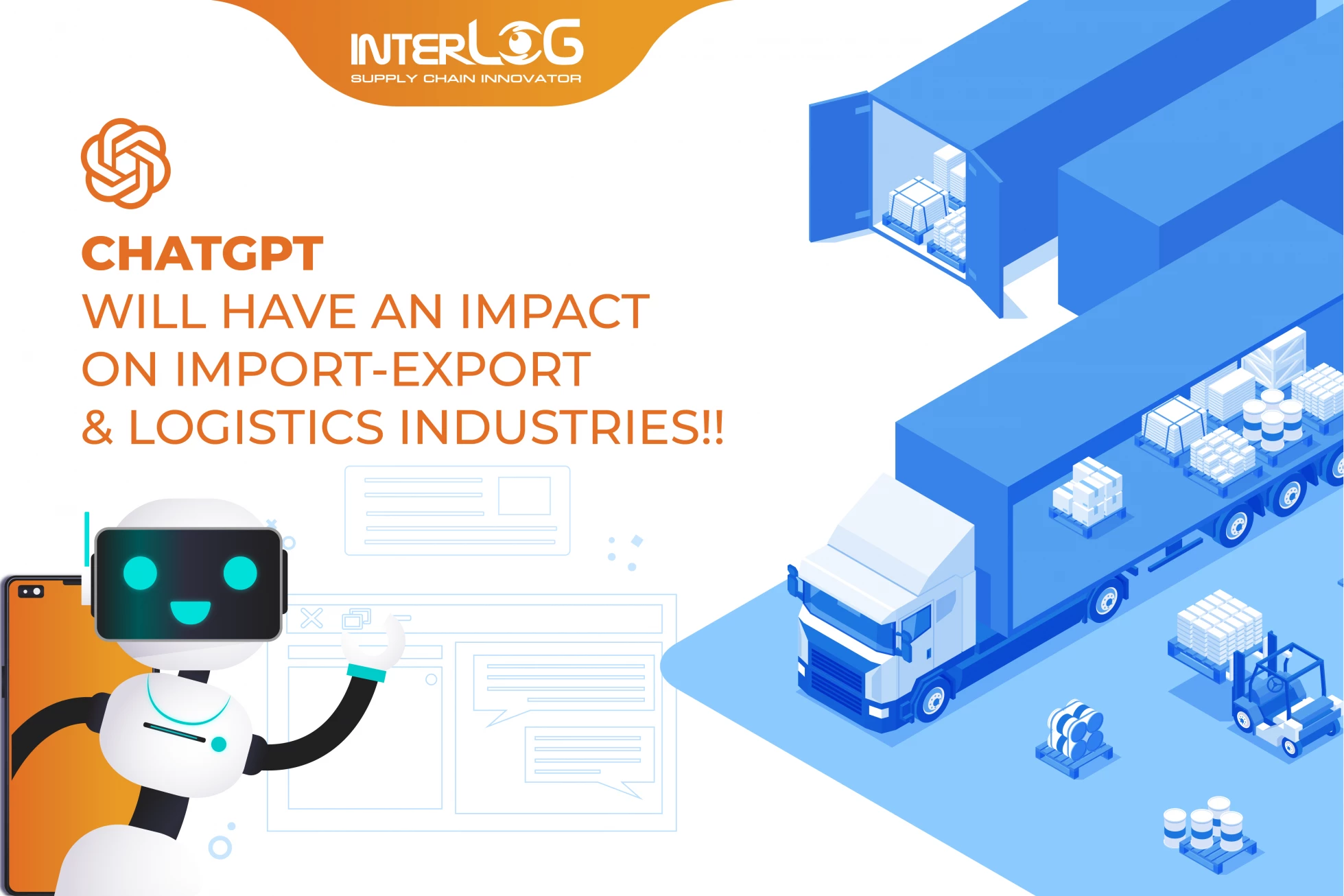 ChatGPT, short for Chat Generative Pre-training Transformer, is a chatbot developed by the American company OpenAI and launched in November 2022.
With the increasing scale of Vietnam's import and export, the application of technology as well as Artificial Intelligence (Al) in the production and business process has helped businesses reduce costs, improve capacity. product competition, creating more breakthroughs in the integration process.
Recognizing opportunities, more and more businesses are starting to use AI software to improve production-business efficiency and financial and administrative capacity.
Mr. Tran Hoang Anh, Director of a furniture import-export business in Hanoi, Vietnam said
"ChatGPT can make business-production plans for businesses, based on a number of criteria, such as: identifying customers, analyzing competitors, budgeting for marketing... can sketch out the plan, the direction that the business needs to go in the near future in just a few seconds."
Mr. Cao Huu Hieu, General Director of Vietnam National Textile and Garment Group (Vinatex) said that
"Investing in technology, building a reasonable production management system, helping to improve labor productivity, the unit price of labor per product will be reduced while still ensuring high labor wages, creating opportunities for the industry. Vietnam's textile and garment breakthrough."
In the opinion of Mr. Tran Thanh Hai, Deputy Director of the Import-Export Department, Ministry of Industry and Trade of Vietnam
"For the import-export and logistics sectors, the impact of ChatGPT is not yet clear. However, the initial success of this chat bot will stimulate further development of artificial intelligence. Especially applied in marketing, customer care, data collection and analysis to make business decisions."
What does ChatGPT actually can do to affect the Logistics industry?
Explore faster and provide essential information accurately on airline/sea freighter schedules, customs information, tariffs, taxes and infrastructure details.
Improve the level of logistics risk management and assessment by giving comments based on public information from all websites in the world.
Assist in HR management, provide training on all aspects of the information supply chain through resources driven by tailored information from multiple sources to retain and develop talent.
Create software to design and plan content according to business needs, analyze business performance to help identify weaknesses that need improvement.
It is currently difficult to predict what the future of AI technology will look like, and some potential risks may not be predictable. However, we still have to actively learn and do our best to find innovative applications of these new technologies in our logistics industry. If not, then it will most likely be far behind the rest of the World.