International Freight Forwarding
To support enterprises approach the worldwide market, InterLOG efficiently facilitates optimal shipment across the continents with all our resources.
Ready to go global
Networks in 60+ nations
Our networks with carriers, logistics organizations in 60+ countries ensure the speed and quality of your international shipment.
Privilege to operate international flights
Our partnership and membership give InterLOG the privilege to use civil air crafts to Japan, Singapore, Taiwan, China... for international shipping.
Deep understanding of local regulations
With InterLOG's in-depth knowledge of local customs regulations, we fasten the documents process and import/export procedures.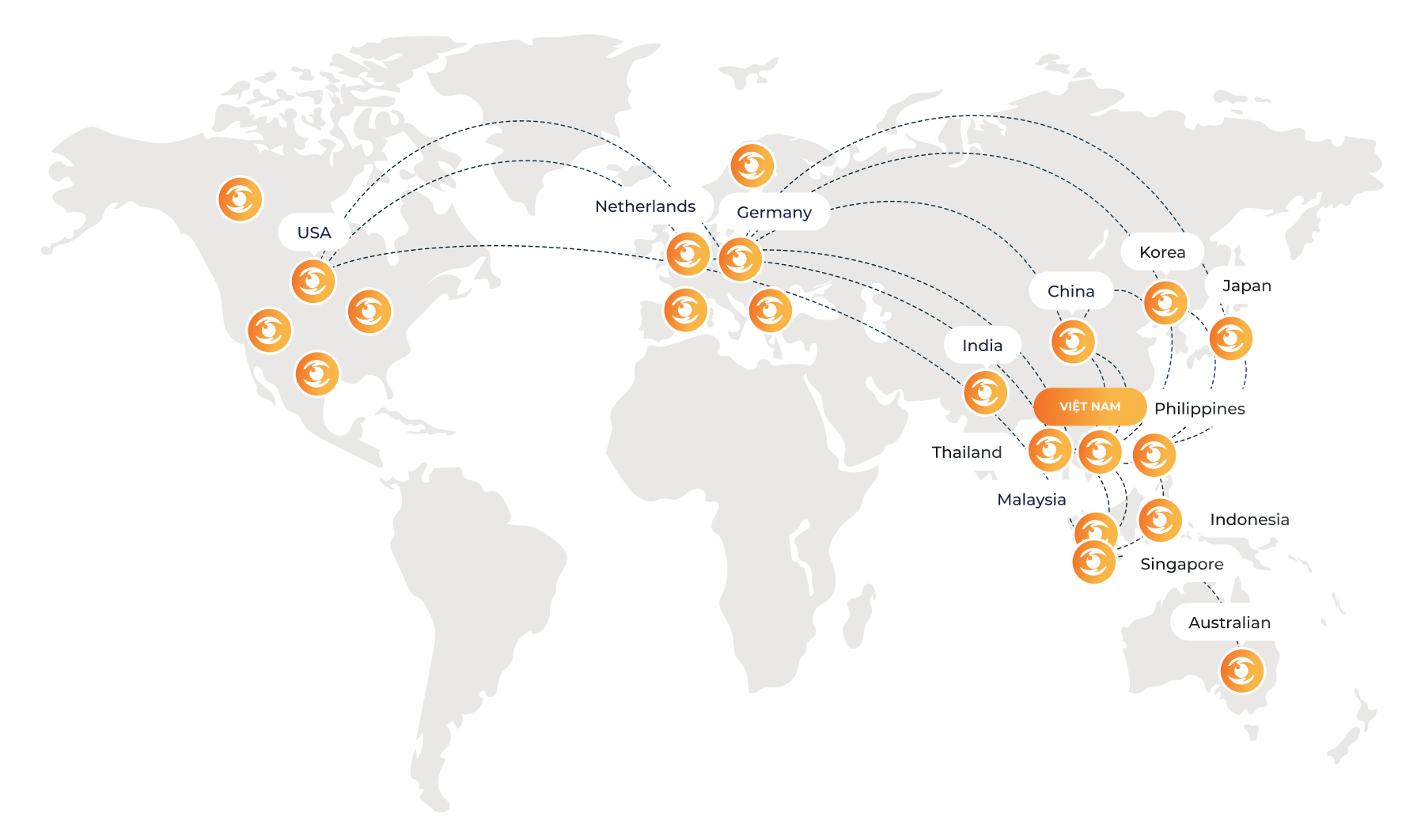 Sea freight forwarding
Full container loads services (FCL)
More goods, fewer containers
Large shipment no more matters since InterLOG works closely with our experts and networks to deliver enterprises the most dependable, tactical and responsive shipping across the globe.
Less than container load services (LCL)
Fast. Secured. Convenient
By consolidating your cargos with multiple parties, InterLOG offers innovative and optimal service that efficiently and quickly move your cargos forward but still ensuring a highly competitive rate.

Air freight forwarding
We not only connect your business globally but also simplify your end-to-end logistics process with our seamless, speedy and reliable air freight forwarding services.
Joint venture with Asean Cargo Gateway
As a stakeholder of Asean Cargo Gateway (ACG), InterLOG has the privilege to facilitate flights within strategic South East Asia countries. This fastens the shipping process.
What will be included?
Express delivery services
Door-to-door pickup and delivery
Proudly collaborated with