Supply Chain Consulting
Based on our thoughtful analysis and business strategies, InterLOG generates optimal and effective supply chain consulting solutions.
Logistic cost reduction consulting - Diminishing cost with responsive solutions
Based on each enterprise's goals and contexts, we provide tailored supply chain solution that generate you the highest profit.
5-10% optimal cost
5-10% optimal cost
Cost optimization is a big concern to every business. InterLOG is here to help with our resilient, visible, and well-designed solutions.
Data-driven solutions
Data-driven solutions
We will conduct a thorough analysis based on your business statistics to figure out the problems and resolve them.
Competitiveness enhancement
Competitiveness enhancement
Our solutions help your enterprises better compete with other direct/ indirect firms regarding prices and quality.
Sustainable cost reduction
Sustainable cost reduction
We perfectly integrate sustainable development with enterprises' strategies to guarantee long-term cost efficiency.
Domestic sourcing
The agile solution for a more resilient supply chain operation
This solution is a wise choice that unlocks all barriers in the context of constant market changes due to external factors.
Time and cost optimization
We protect your enterprises from inflation, supply chain disruption and container loss.
Trade facilitation
InterLOG and our alliances will find lead firms the most suitable SIs upon your detailed requirements.
Risk resiliency
In the context of the pandemic and other unpredictable external impacts, domestic sourcing is a more resilient alternative to sustain your business.
Changing responsiveness
With our 15+ years of experience and teams of top experts, InterLOG guarantees success for your enterprises despite the market's ups and downs.
Coherent with the win-win outcomes for all sides, InterLOG offers five-step business matching between buyers FDI and suppliers based on buyers' detailed requirements.
Lead firms/ Buyers provides information
about desired products.
InterLOG shares the information
with our alliances to find suitable SIs.
InterLOG filters SIs upon
the requests of lead firms.
InterLOG sends the list of SIs
for lead firms to confirm.
InterLOG hosts a meeting
between lead firms and SIs.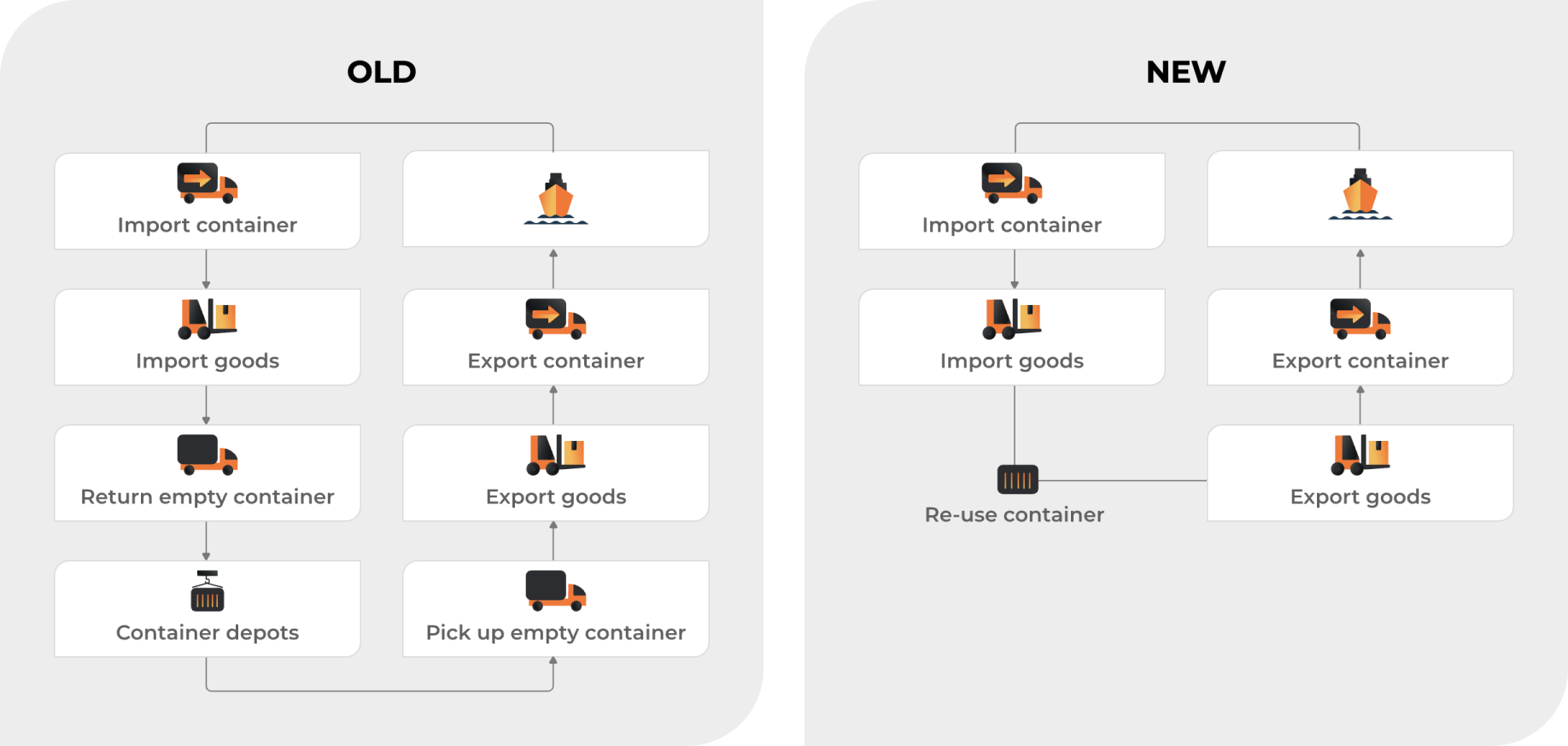 VISA platform - Virtually connecting firms
VISA Connect is the e-platform that connects SIs with lead firms, the application is the advanced solution that enables lead firms to find SI based on certain requirements.
Check out other solutions