According to Xinhua , the upcoming billion-people nation will prioritize the development of cold chain logistics services for agricultural products, in order to ensure market supply amid the logistics industry is affected by restrictive orders from strategy "zero Covid" over time.
The country aims to improve its cold storage infrastructure for agricultural products, along with improving the capacity and efficiency of cold transport across the region within the next two years. This is the development orientation that has just been announced by the Ministry of Finance and the Ministry of Commerce of China in a circular, dated May 27.
Specifically, the ministries will support upgrading the transport and cold storage chain infrastructure at distribution centers and sales areas. At the same time, the government also supported the establishment of public cold storage and central kitchen. The Circular also notes to support related businesses in the field of sales, expanding the chain of collection centers, cold distribution and low-temperature distribution centers.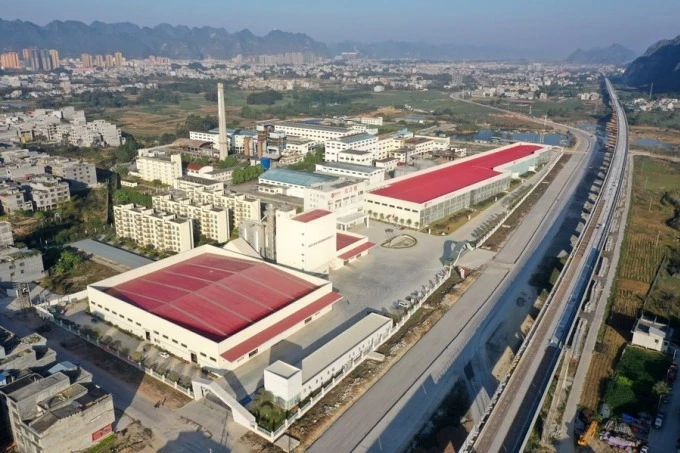 A cold storage chain processing factory in Guangxi, southern China, December 1, 2021. Photo: Lu Boan
Provincial governments in China are also encouraged by the government to use subsidies from the central government, to increase the scope of operations and efficiency of handling and transportation, to meet market demand in the near future.
On the other hand, the circular also recommends that governments at all levels actively support businesses in the cold chain sector to recover soon, especially those affected by the pandemic. The active recovery of these units will contribute to ensuring the supply in line with the local agricultural business situation.
Earlier, on June 25, China's Ministry of Transport confirmed that the country's logistics was gradually recovering after solving bottlenecks in transportation due to restrictions from the pandemic. This rapid recovery speed is intended to restore transport routes in both land, water and air, ensuring smooth cargo, overcoming congestion.
Source: VnExpress