Vietnam - A hub for Indian investors to expand into other parts of Asia
At the Horasis India meeting in 2022, Vietnam was hailed as a hub for Indian investors to expand their business into other parts of Asia.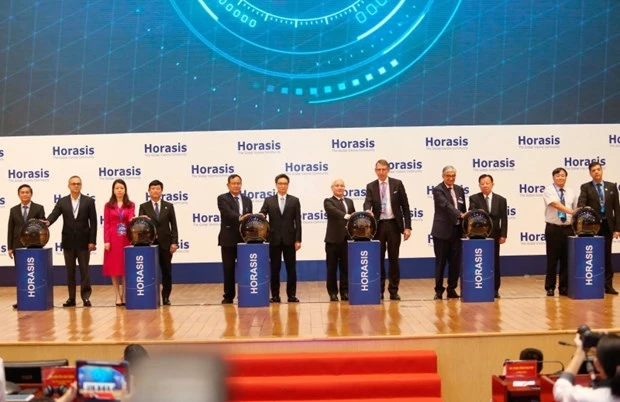 At the Horasis India meeting in 2022, Vietnam was hailed as a hub for Indian investors to expand their business into other parts of Asia. The meeting is the most important annual meeting of Indian business leaders and their global partners was held on September 26 in the southern province of Binh Duong.
With the theme "Dynamic Vietnam - New Vision," the meeting was attended by Deputy Prime Minister Vu Duc Dam, Indian Minister of Foreign Affairs Rajkumar Ranjan Singh, Horasis leaders, delegates from the Confederation of Indian Industry (CII) and Vietnamese ministries and localities.
The meeting consisted of six plenary and 26 discussion sessions, with 700 delegates debating issues of mutual concern, such as global transformation, economic development issues arising from digital transformation, artificial intelligence, and smart energy.
Delegates also debated using Vietnam as a hub for expansion into Southeast Asia while also playing an essential role in connecting India with other countries in the region.
In his opening speech, Deputy Prime Minister Dam commented, "We strongly encourage creative solutions to achieve practical results. I hope this meeting will create an opportunity for the parties to share their vision, seek opportunities, and strengthen cooperation for more comprehensive development."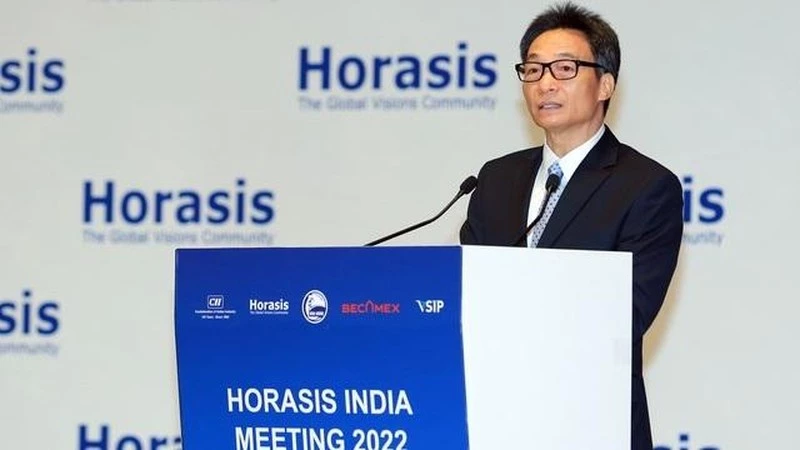 He added that the Vietnamese Government consistently believes that the FDI sector is a crucial component of the economy. India and Vietnam have a well-developed strategic partnership on many pillars, primarily economic, trade, and investment cooperation at the national and inter-local levels. The meeting is also an opportunity for the Governments and businesses of the two countries to share visions, ideas, and action plans for cooperation for mutual development.
With 29 industrial parks and 12 industrial clusters, the province has attracted more than 4,000 foreign direct investment projects with a total capital of nearly 40 billion USD from 65 countries and territories. The region has become the second largest province in the country in terms of attracting foreign investment, just behind Ho Chi Minh City, said Mr. Vo Van Minh, Chairman of Binh Duong Provincial People's Committee.
The Horasis India Conference 2022 continues after the success of the Horasis Binh Duong Asia Economic Cooperation Forum 2018 and 2019.
The year 2022 also marks a special moment for Vietnam and India when the two countries celebrate the 50th anniversary of establishing diplomatic relations.
Minister of Foreign Affairs Singh said India and Vietnam have had good cooperation relations and will continue to prosper in the future, and India is very open to investment and cooperation with Vietnam general and Binh Duong province in particular.
He expressed his appreciation for the southern province's socio-economic achievements in recent years, believing that with the available conditions, Binh Duong is a good destination for Indian investors and has the potential to attract investors and more potential for growth./.