InterLOG and the journey of contributing to the Vietnam Greenery Fund
In just 26 days: 198 members walked more than 19,000km; InterLOG added 1951 trees and reached the number of kilometers equal to 1/2 the earth's perimeter.
As the growth rate of urban areas is increasingly dense, the country's green color also gradually decreases. This is also the root cause of floods, natural disasters, and even climate change, among other dangers that humanity suffers.
If we do not act today, the earth and our own country will fall into a lack of green, losing the balance of the ecosystem and the environment.
Not outside of CSR activities of businesses, InterLOG has also launched and implemented internal contests and programs for employees to join hands to protect the green of Vietnam. In particular, the program "Green spirit - Strong body" was just held in September to contribute to the Fund of 01 Billion Green Trees in Vietnam, creating positive impacts after 26 days of launch and implementation.
This is a Walking Competition for InterLOG members, jointly contributing to the Vietnam 1 billion tree fund towards reducing CO2 emissions and raising awareness of environmental protection in Vietnam and the logistics community in particular.
Impressive numbers from "Green spirit - Strong body."
More than 19,000km was done with 198 members divided into 12 teams competing for breakthrough walking distances. With this achievement exceeding expectations, InterLOG members added 1951 trees. They reached the number of kilometers equal to 1/2 the length of the earth's circumference.
The whole number of kilometers performed by each member is converted into a fund of 58,515,000 VND by the Company. It will directly contribute to the national program of planting 1 billion trees - For 1 green Vietnam. This voluntary fund is expected to be given to An Giang province in early 2023.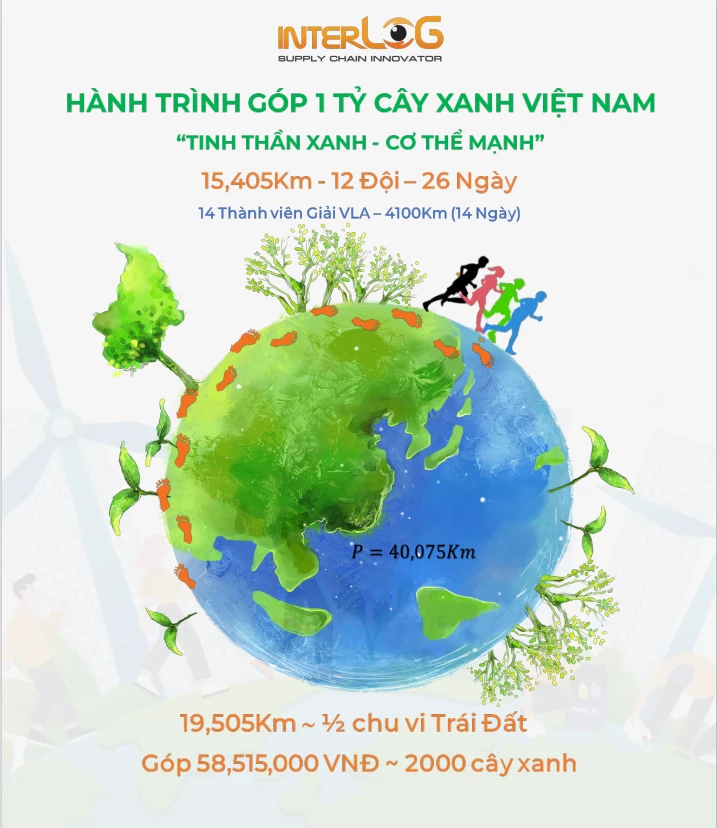 Spread "Green spirit - strong body" to the community
The program's desire to spread the spirit of "Everyone can contribute to greening Vietnam" brings a meaningful message, encouraging InterLOG members and anyone to do it in just footsteps. Every day, InterLOG members message each other that "go 1km, get 1 tree free" as a mantra to create motivation to try to achieve more kilometers in this greening journey.
In addition to increasing the number of kilometers - by adding more trees, in the program "Green spirit - Strong body" contributing 1 billion trees to Vietnam, InterLOG members also participate in picking up trash activities in urban areas, especially recyclable waste such as plastic bottles, paper, plastic bags, straws, plastic cups...) to spreading the green spirit in the locality.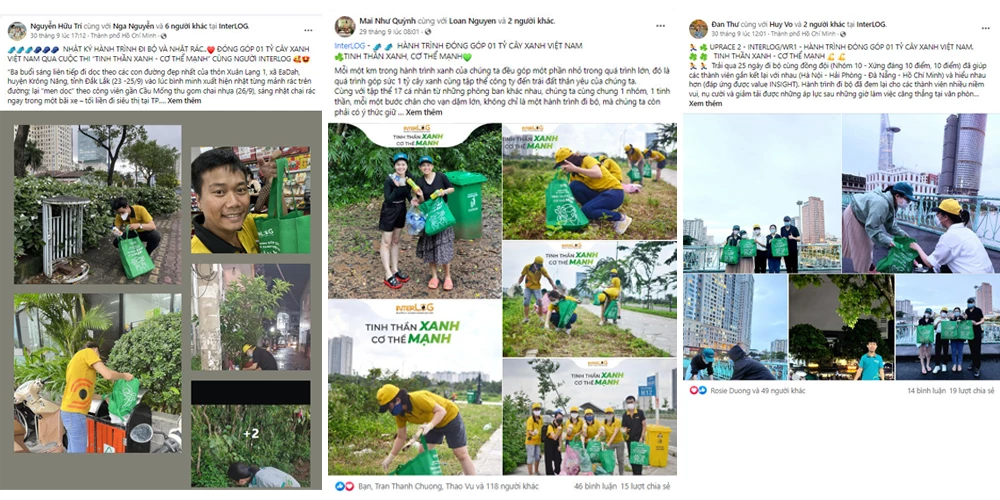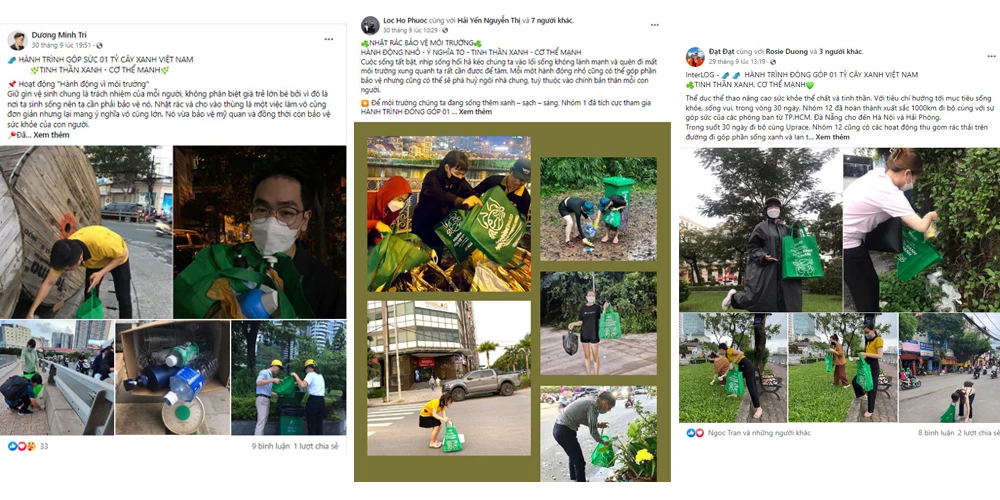 Strong hope for a Green Future
The above activities are just one of many green greening activities in Vietnam, joining hands to protect the environment that InterLOG implements for corporate social responsibility. In the past, InterLOG has also carried out activities to plant trees in the office and use economic paper... In the near future, InterLOG will further promote other practical activities, such as encouraging employees to grow vegetables at home, go to work by electric bus or cycle to the Company, sort recyclable waste at source, collect old batteries... aiming to make positive changes to our living environment.
Most importantly, we believe that the small actions of each InterLOG member spread to the logistics community in particular and society in general, to join us in contributing to the Vietnam Greenery Fund, together protecting the living environment. That is how we want to contribute to community activities and help improve the green future for the next generation towards the common goal of sustainable development.