InterLOG Cooperates With Visa Alliance Connecting Factory Enterprises And Domestic Supporting Industry Supplier
Inside InterLOG/ Event/ Services - Solutions
With a Strategy to support customers and an industrial ecosystem that changes the purchasing supply chain, it helps to cut Logistics costs and potential risks when purchasing from abroad. InterLOG has actively participated in trading connection activities with VISA Alliance. At the SOURCING FAIR FOR SUPPORTING INDUSTRY WITH BUYER 2021 (SFS 2021), InterLOG/ VISA Alliance co-organized with the implementing agency of the Center for Supporting Industry (CSID) under the Ho Chi Minh City Department of Industry and Trade.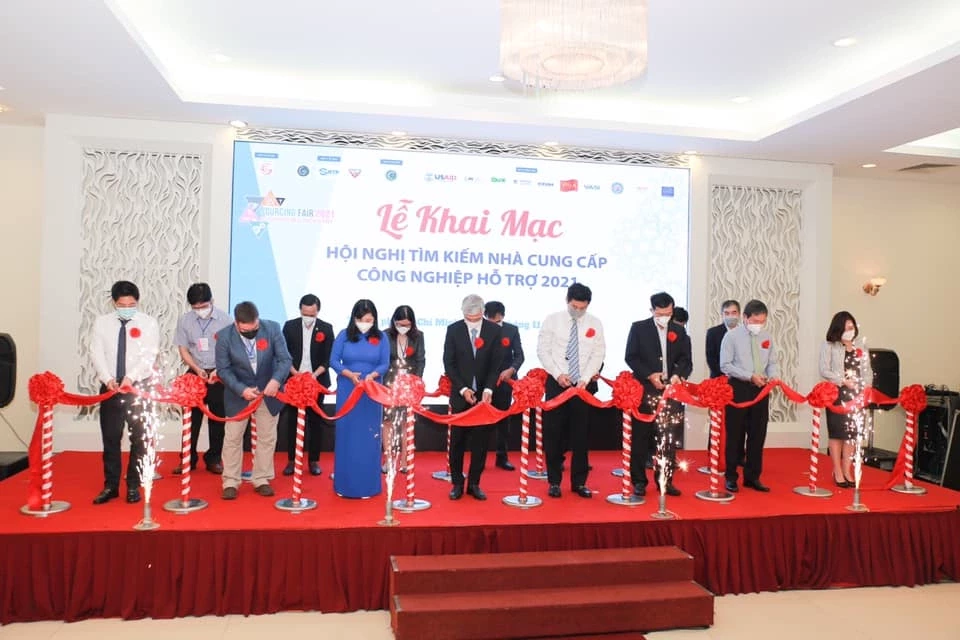 This year, the conference took place over three days on November 24, 25 and 26, with about 167 potential supporting industry suppliers participating in the supply chain and more than 230 face-to-face and online connections.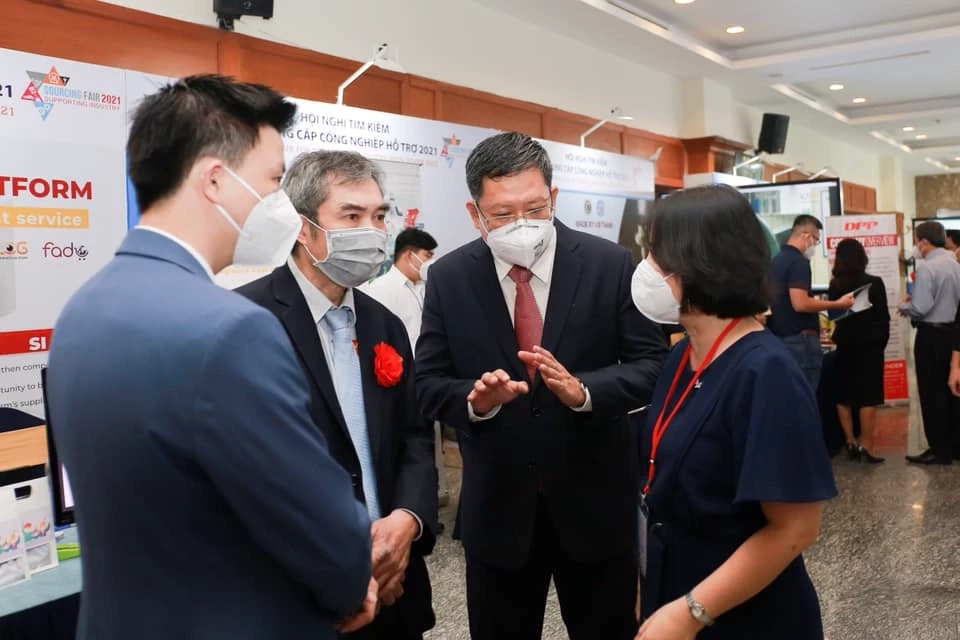 Moreover, the businesses joining the conference made a list of more than 400 components and products that are in demand to find domestic suppliers in a variety of industries and fields such as electricity - electronics, mechanical engineering - precision mechanics, 3D on carbon materials, robotics and factory automation, actuators, industrial automation... This is the first year of an online organization, which the Ho Chi Minh City Supporting Industry Development Center in collaboration with VISA ALLIANCE / InterLOG has achieved positive results when receiving more than 100 connections with 14 Buyers: Samsung Electric, Panasonics Vietnam, MTV Renac... Participating in the online session, Mr. Luong Xuan De, representative of the purchaser of Yokowo Vietnam Co., Ltd., made the following comment: "We regret not knowing about the conference sooner and also regret that it was late to know Vietnamese Supporting Industry Manufacturers. Because through interaction, we found that the scale and quality of products of Vietnamese suppliers are not inferior to other FDI enterprises, but Vietnamese enterprises are still limited without a specific marketing strategy as well as the language barrier. Representatives of some other purchasing units also highly appreciated the potential of Vietnamese supporting industry production enterprises. Hopefully, they will gradually improve themselves to integrate into the international supply chain. Also in this event, VISA ALLIANCE and InterLOG presented solutions to transform supply chains towards domestic purchases.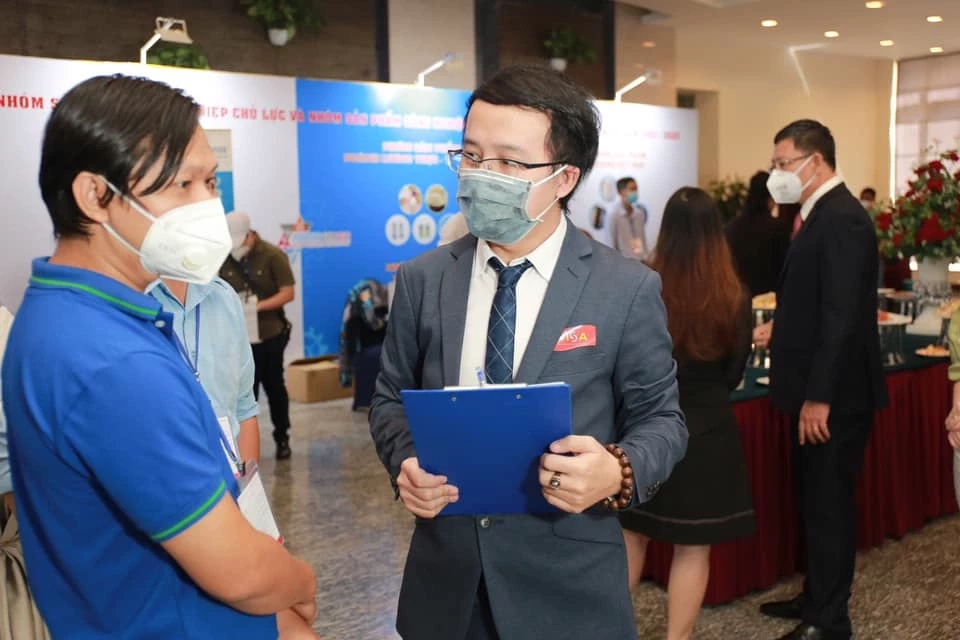 The solution has clearly stated the benefits of businesses when transforming the Supply Chain with the aim of cutting time and logistics costs and controlling liquidity risks. Especially, In the context of global supply chain disruption due to the impact of the Covid-19 epidemic, supply chain transformation is an inevitable global trend. Besides, the traditional connection solution for one Buyer - many Suppliers, we also offer a solution to connect via VISA connect platform to connect buyers - sellers anytime, anywhere, and suitable for current digitization trends.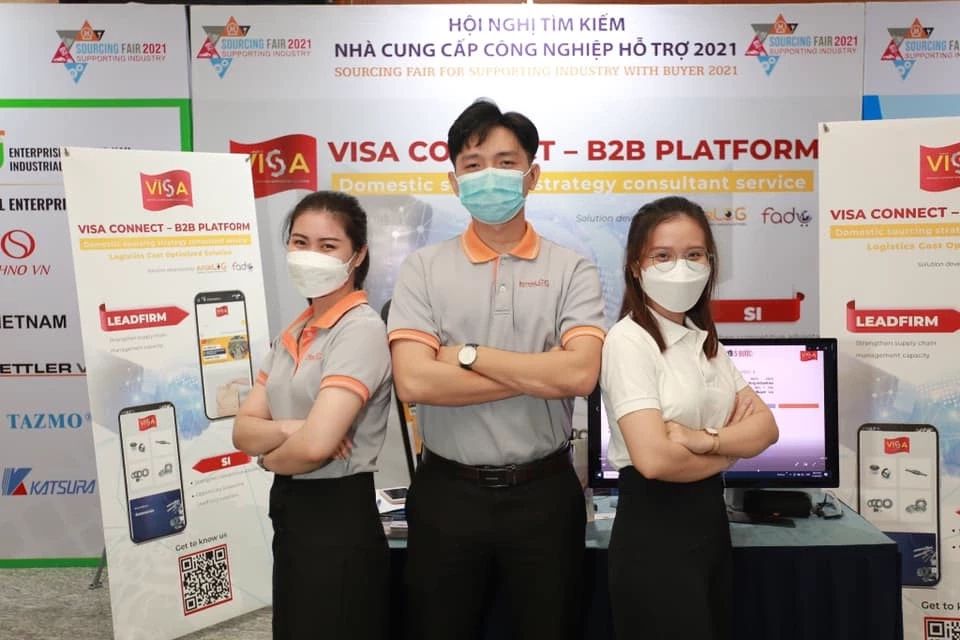 We always believe in the development potential of Vietnam's supporting industry. When connectivity tools are effectively applied, industrial enterprises will increase their connectivity to the global supply chain.