InterLOG: Turning "challenges" into "opportunities, transforming for sustainable development in the face of supply chain disruptions"
Inside InterLOG/ Solution
The world is being compared to a "gloomy picture with many colors" when the conflict between Russia and Ukraine occurred right after the Covid-19 pandemic, causing a big "shock" to the worldwide bridge's international trade and logistics transportation system. However, logistics experts predict that the congestion problem will soon be overcome when practical solutions are applied.
To clarify this issue, Ms. Pham Thi Tinh - Commercial Director of Hanoi Branch - InterLOG Joint Stock Company had a specific sharing with We Today about the solutions that the company has been applying in recent times over the past time to achieve an increased revenue of 47% in the first quarter of 2022 compared to the same period in 2021.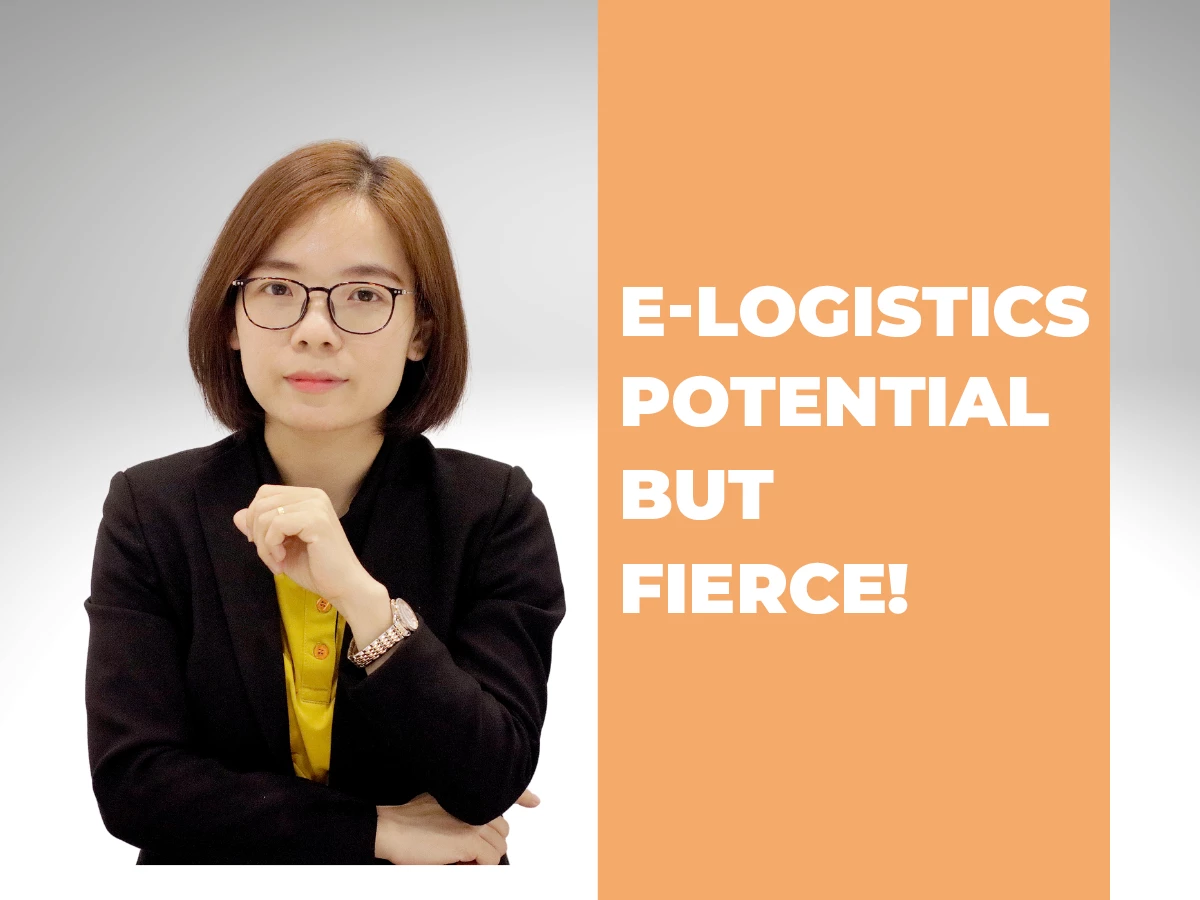 Hi madam, as we all know, the Covid-19 epidemic has had a significant impact on logistics businesses due to the disruption of the global supply chain. However, many economic experts believe that the Covid-19 pandemic is also an opportunity for businesses in general and especially logistics enterprises to transform. So in your opinion, how has the logistics field changed before the challenge called Covid-19? (Vietnam has risen 3 ranks compared to 2020 in the 2021 Emerging Market Logistics Index Report, ranking 8th in the TOP 10 leading countries)
The Covid-19 pandemic, with its unpredictable fluctuations, is the cause of the disruption of the global supply chain, but also the cause of apparent changes in the transportation and logistics industry. According to the General Statistics Office, freight transport in 2021 will increase by 14.6% compared to 2020, with many new modes of transport such as converting passenger aircraft to cargo; opening a sea freight route from Vietnam to India; along with many creative solutions in last-mile delivery, supporting people as well as factories and manufacturing enterprises during the lockdown,... These efforts have made a positive contribution to business development and socioeconomic. In particular, import and export activities in 2021 are estimated to exceed 600 billion USD.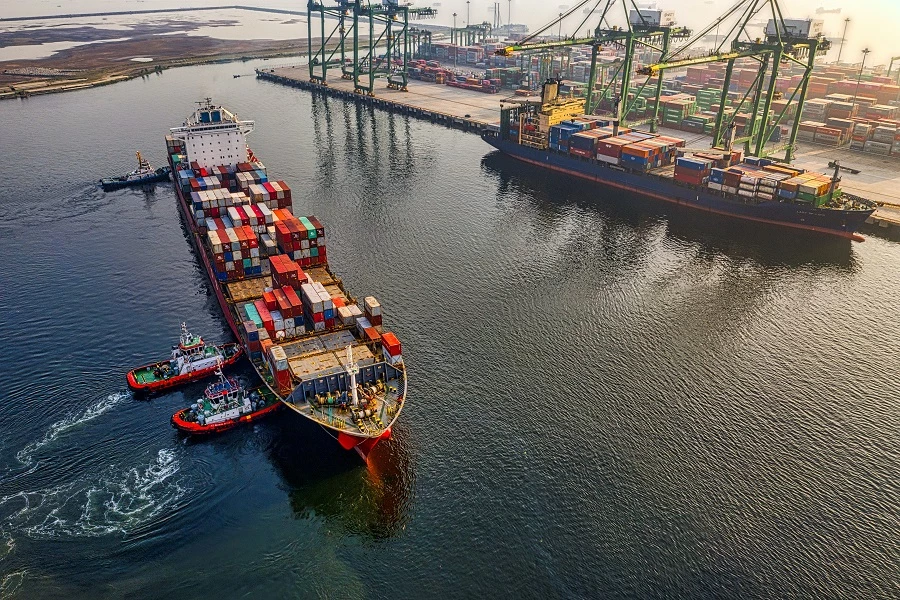 In addition, in the first quarter of 2022, freight transport reached 501.8 million tons of transported goods, rose 8.2% over the same period last year, and rotated 94.3 billion tons/km, an increase of 8.8% (in the same period in 2021, it increased by 5.1%). Thus, freight transport in response to the pandemic and the new normal is on a growing trend.
The above growth figures show that the logistics industry has been making an important contribution to the socio-economic in general. In particular, after Vietnam reopened after the pandemic, Vietnam's logistics industry changed dramatically, supporting export recovery and growth again. As for InterLOG, we are also following the growth rate of the industry, as revenue in the first quarter of 2022 increased by 47% compared to the same period in 2021. This result shows that the logistics industry is still a hot spot and some changes actively contribute to the Vietnamese economy.
To achieve the above results, InterLOG has also made efforts to change to catch up with the global trend. Our business is gradually moving to a new stage, the stage must create resilience and sustainable development in the future with E.S.G (Environmental - Social - Governance) model, and sustainable development model; at the same time, we also build a business structure according to a reciprocal, multi-dimensional and strong connected ecosystem in many aspects.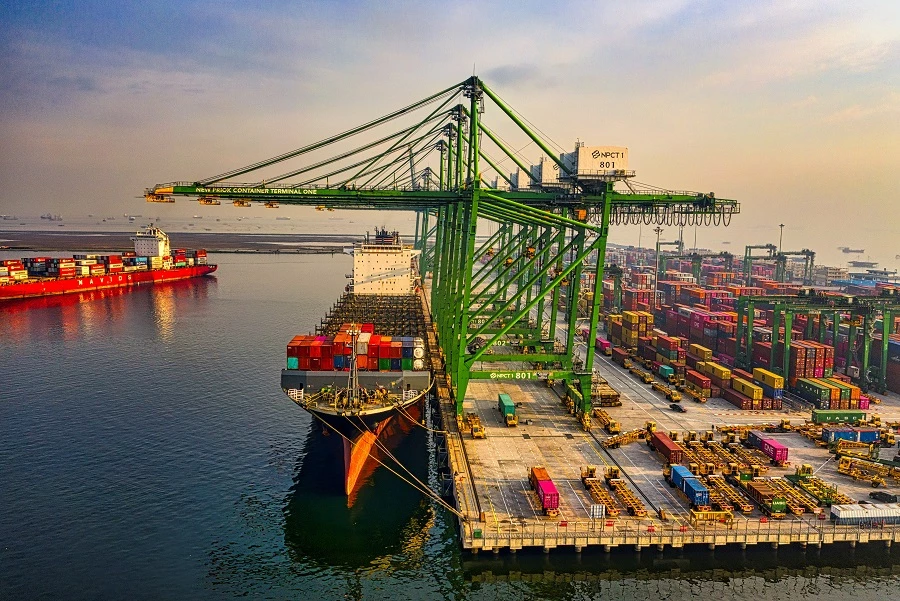 From June 2021, InterLOG became a support member of solutions for customers, and the Vietnam Supporting Industry Alliance (VISA) consulted on solutions to connect trade, towards buying domestic goods instead of buying goods from abroad, to control the risks of supply chain disruption. Accordingly, InterLOG has participated in connecting more than 14 leading companies (lead-firm) with suppliers in Vietnam to help them control risks, especially when importing goods from the Chinese market because the risk of supply chain disruption will greatly affect business operations. As for some Vietnamese supporting industry companies, we also work with the VISA Alliance to help them connect with leading enterprises to improve their management capacity during this difficult period.
For the supporting industry, InterLOG has many solutions. For products that must be imported, InterLOG can play an advisory role, thanks to its experience in supply chain design and supply chain risk management. Currently, InterLOG has solution packages related to inventory management, and logistics cost management.
As for the current logistics costs, there are not only objective reasons such as increased freight rates, or high output causing costs to increase but also wasteful costs at stages that businesses do not see. We can take, for example, a customer who is a business unit of goods imported by air, wondering why costs increase. InterLOG can do an in-depth study of the total cost of goods imported by air not within the last 6 months to 01 years to find out why the cost of this product has increased, besides the objective reasons from the market, what other reasons are there... The cause may be due to the closed carton too thick, the pallet size is not suitable, or the flight selection being incorrect... There are many reasons and InterLOG will be the one to dissect to find the exact cause and assist customers in cutting costs if not reasonable. In addition, we will offer a group of solutions related to inventory consulting for customers, consulting on logistics management and costs, and promoting domestic production and supply capacity... . to create new competitive advantages for businesses and communities.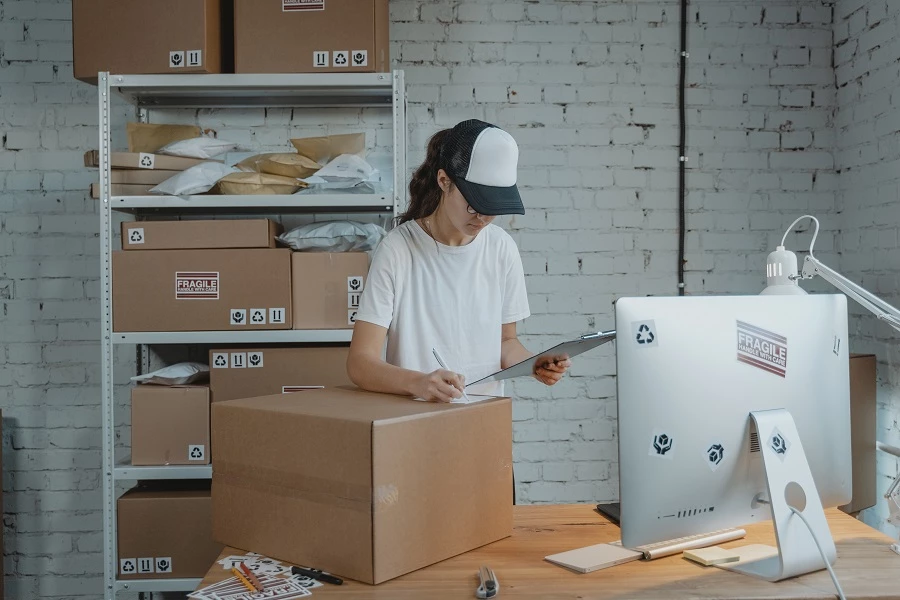 The Russia-Ukraine conflict has affected the price of gasoline around the world, and the transportation situation in general, leading to the risk of inflation. InterLOG, especially the Transport Alliance Units, have been taking advantage of the opportunity to ally with "orphaned" vehicle owners, the empty container REUSE alliance (helps reduce one-way pickup/return of empty containers), helps customers can optimize transportation costs, feel secure in transporting goods.
In addition, digital transformation is also one of the key goals of InterLOG that will be implemented in 2022. Digitizing work processes, reducing paperwork, and managing work more effectively will create artifacts. positive impact for the business in the future.
So in your opinion, supply chain management is very important for the logistics field?
In the supply chain, there will be two flows, the first is the physical flow, and the second is the information flow. So how to manage those two flows, and understanding the nature of the customer's supply chain is extremely important.
Each segment will have a different supply chain and different ecosystem. Logistics units when they want to focus on any supply chain can focus deeply on that supply chain to find out what the cause and customer requirements are, for example, for InterLOG, when we delve into that supply chain segment, we will understand the relevant ecosystem and the difficulties of current customers.
Most of InterLOG's customer groups are facing difficulties when importing goods from abroad, due to the blockade policy to deal with the COVID-19 pandemic in China. We search and consult to switch places of supply, instead of buying goods from abroad, we can buy goods from domestic suppliers. Second, we have inventory consulting solutions, the inventory problem means that now customers can't always import goods, instead, businesses can import goods in stock. warehouse in advance, and at the same time, inventory planning to coordinate with InterLOG to come up with import plans in large quantities, for example, thereby helping to store raw materials during this period, and helping customers to be proactive. Active material sources instead of being passive, we have in-depth advice for customers, about inventory, in addition, cost management consulting is also one of the burning problems today, a container of 40 Going to the US used to cost only 1,000 USD, now, the price is about 15,000 USD, which means the cost has increased very high. If not properly managed, it will cause a lot of damage.
For Vietnam's logistics service industry to continue to develop rapidly and sustainably, keeping up with international trends, what is the key task for the logistics service industry to take off? What are the key solutions that we need to focus on in the future, Madam?
The mission of the logistics service industry is to help customers/goods move with 04 goals:
Cheaper
Faster
Better control of information
Better risk control
As for the internal logistics industry, the task should focus on:
Improving management capacity
Professional training needs to be promoted
Develop high-quality human resources, according to national and international standards
InterLOG always adheres to these tasks to further improve the quality of our services. In particular, InterLOG defines the role, our mission is to create and research solutions to meet the diverse needs of customers. Must understand the changing customer business model and customer needs to develop appropriate new products/services. Currently, we are also developing key solutions to help customers solve problems in the supply chain: Risk Management Solutions, Effective Supply Chain Management Solutions, Logistics Solutions...
What do you think about the race of the E-Logistics industry in Vietnam in 2022?
E.logistics = Logistics serving E.commerce = Fulfillment service + last mile delivery service.
This is a potential but fierce market. This service is mainly for domestic distribution. This is a fast-growing segment due to the fast-growing E-commerce Shippers, leading to the development of E.Logistics.
Vietnam has been witnessing the transition from traditional logistics activities to new generation logistics activities, applying information technology and applying technology 4.0. In particular, 2020 and 2021 is an extremely difficult time for the world economy in general and Vietnam's economy, due to the emergence of the COVID-19 epidemic and complicated developments that have affected the world economy. small to traditional logistics operations. But the pandemic is the catalyst, accelerating the digital transformation of Vietnam's logistics service industry in the context of strong development of e-commerce, stirring up the E-logistics market.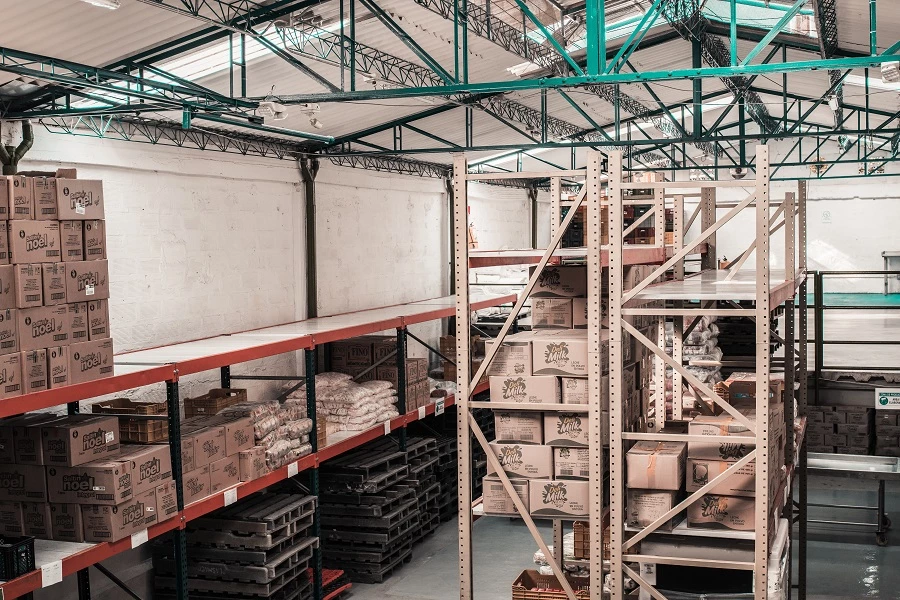 The excitement of the E-logistics market is the result of logistics businesses applying information technology to their operations, considering this as a decisive factor in their competitiveness. In addition, technology companies are making positive changes to target the domestic logistics service system, either as technology solution providers or even as service providers.
Currently, Vietnam's logistics market applies technology in four main areas:
Super application of information technology in road transport (Grab, Gojek, Be,...)
Solutions for the automation of e-commerce warehouses, last-mile delivery, and express delivery (Tiki, Lazada, Shopee...)
The operating system combines production automation with lean production principles, operating very efficiently (Samsung, ...)
Application of a combination of information systems - automation - artificial intelligence in supply chain management from purchasing to distribution and the end consumer.
E-logistics does not stop at B2C businesses like the ones mentioned above but has now entered the B2B model (such as the e-commerce platform for the Halana industry…)./.