Milk-run in logistics is the right solution for businesses aiming to proactively reduce CO2 emissions
Along with many foreign enterprises, Vietnamese enterprises have also begun to make commitments to reduce net emissions to "0" by 2050. These are commitments and roadmaps to reduce CO2 emissions at COP26 as well as save costs for businesses and the consumer market in general. The Milk-run solution in logistics helps businesses "survive" and is the right solution for businesses to proactively reduce CO2 emissions in a volatile market...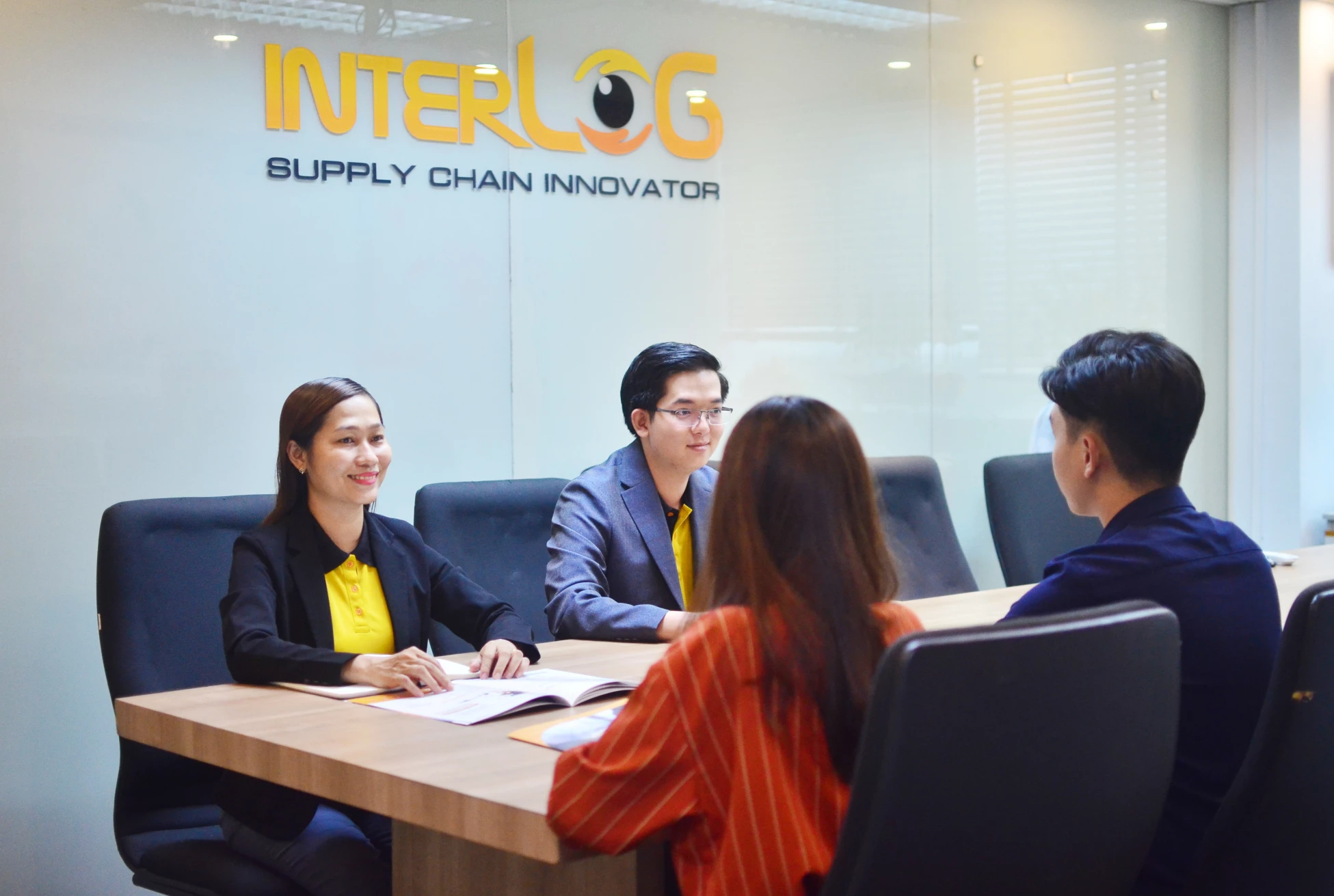 Ms. Tran Thanh Hoa - Commercial Director in Ho Chi Minh – International Logistics Corporation cum Head of Connections Lead Firm - S.I - Vietnam Industry Supporting Alliance (VISA) commented that for manufacturing businesses, Milk-run assists to optimize costs, standardize work, and supply chains from this moment on, which is of great significance in the period when all costs are "escalating"...
Especially, when the issue of reducing greenhouse gas (GHG) emissions from businesses is of great concern globally since the Conference of the Parties to the United Nations Framework Convention on Climate Change (COP26). For suppliers, the application of Milk-run, both saves costs and helps them rely on delivery plans to plan production, ensure enough inventory to meet demand, reduce transportation costs, and contribute to reducing carbon emissions…
Milk-run is a combined shipping method that collects goods from many suppliers at once, reducing shipping costs. On top of that, the use of Milk-run will reduce the number of freight trucks or even just large trucks, the vehicle tonnage is arranged to accommodate the volume of goods. Suppliers also do not worry about not using the full capacity of trucks due to the small number of goods, and low delivery frequency as before when arranging the delivery trucks themselves...
In addition to helping to ensure delivery efficiency, this solution also helps to reduce emissions significantly causing environmental pollution when the number of vehicles and the frequency of operation of trucks is reduced because of vehicles on the road. Running on gasoline is one of the areas that generate emissions that affect the environment. At COP26, 30 countries pledged to phase out gasoline-powered vehicles by 2040.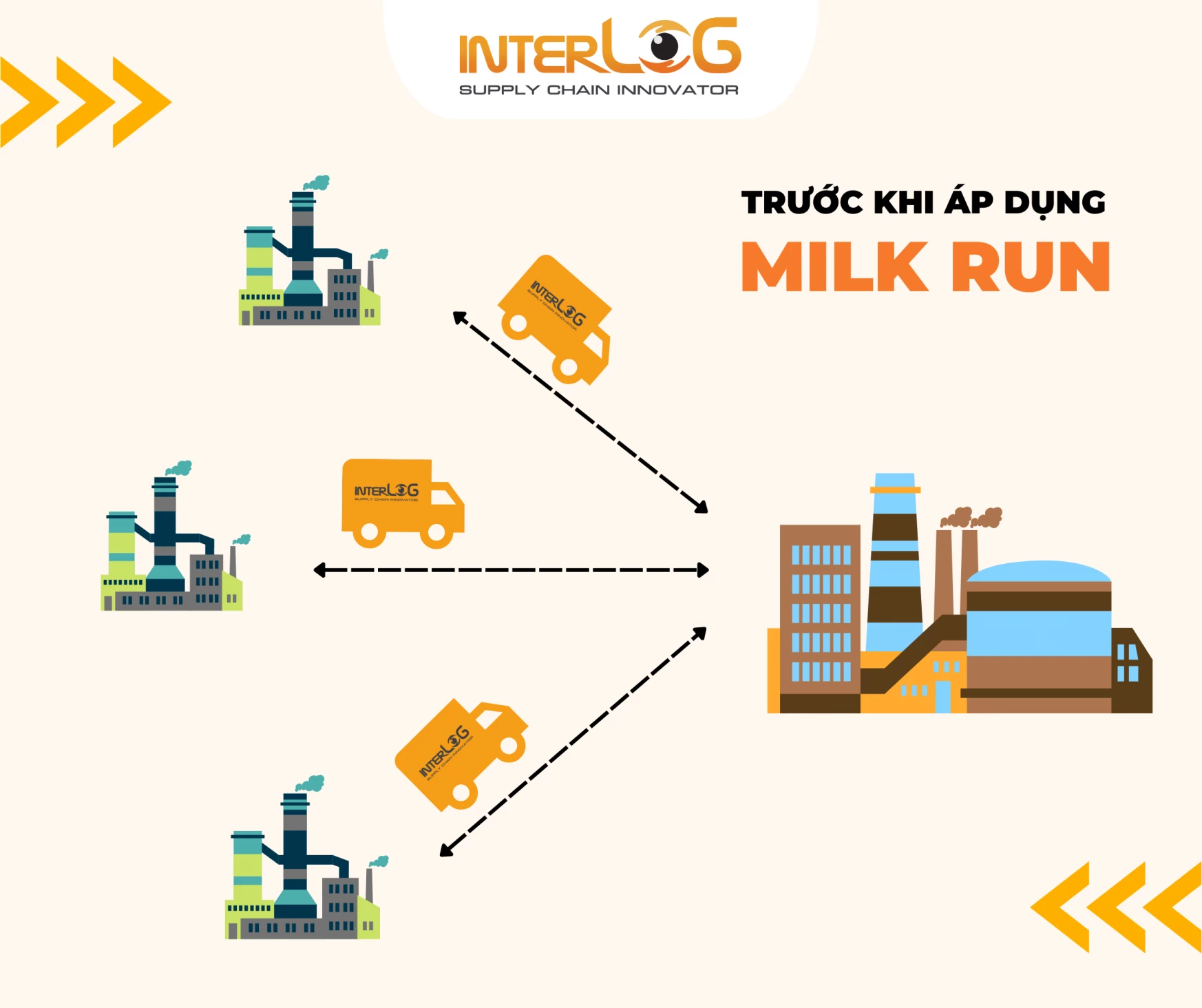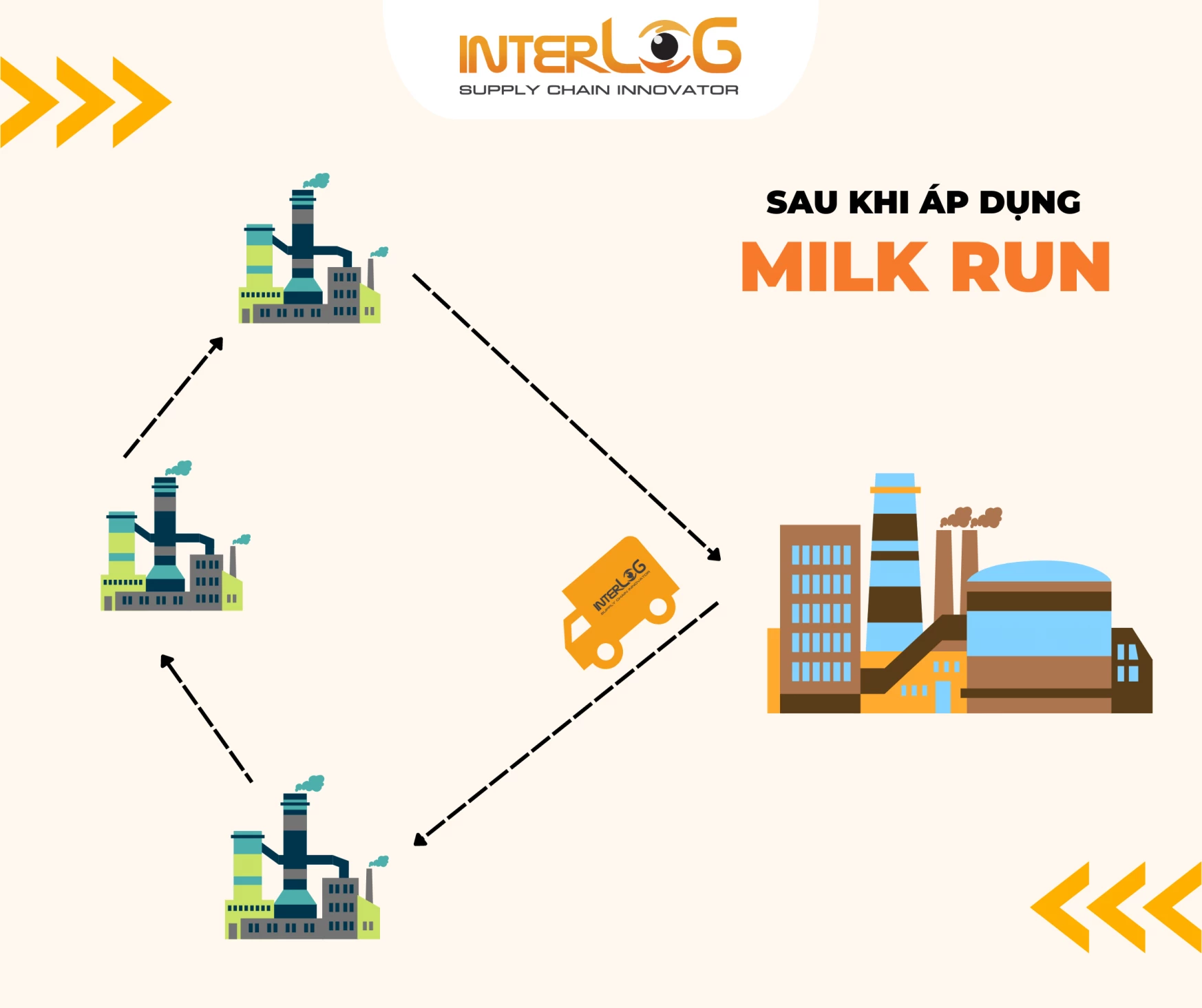 InterLOG has now applied the Milk-run solution for certain customers and received positive feedback: Optimizing costs and supply chains for customers with about 15% of logistics costs; Suppliers can calculate the right amount of inventory to help reduce the use of space around the production line. As for InterLOG, although transportation costs increased by about 18% compared to 3 months ago, with the milk-run solution, the company can optimize logistics activities to save costs, and provide the best service at competitive prices.
However, the Milk-run solution is more or less limited. Since it is easy to apply only to bulk products, or to the same part of the same product, it is guaranteed that when manufactured, these items will be aligned with the suppliers' raw material inventories at an even level. For items that must be processed separately, the processing time is not the same, Milk-run will reduce the applicability.
Having to strictly follow the milk-run's schedule in terms of departure and end times is also an inadequacy that causes "concern" for suppliers when they have to prepare goods and vehicles associated with the vehicle. loading completed stages (preparing goods - lifting goods - loading goods on trucks) according to the calculated time; Manufacturers must always keep enough inventory for the production line to operate normally, in case the milk run is interrupted, affecting production, the completion of goods.
In fact, after COP26, Vietnam has issued a list of sectors and facilities emitting greenhouse gases that must carry out a pilot greenhouse gas inventory (in 2022) according to Decision 01/2022/QD-TTg, in which, Transport is one of the six sectors that must be inventoried (energy, transportation, construction, industrial processes, agro-forestry, and land use, waste) and has actions concrete actions to gradually implement the roadmap to reduce greenhouse gas emissions as committed at COP26.
Specifically, recently, the Training Workshop "Overview of requirements for greenhouse gas reduction and carbon mechanisms - Challenges and initial solutions for businesses", was organized by the United States Agency for International Development (USAID) in collaboration with the Department of Enterprise Development - Ministry of Planning and Investment, Vietnam Alliance for Industry Support (VISA), and InterLOG company has connected factories and manufacturing enterprises to participate, and contribute to raising awareness about greenhouse gas reduction and carbon mechanism for businesses.
Moreover, to connect businesses in the transport supply chain (manufacturer - supplier - transport unit - shipping line) in applying Milk-run solutions, Ms. Hoa said that businesses all need to have their methods of production layout, delivery and production planning, effective inventory control; understand that Milk-run is a fundamental solution that directly contributes to reducing greenhouse gas emissions of trucks into the environment (when the number of trucks is reduced), indirectly reducing CO2 emissions from manufacturing plants, suppliers, controlling inventory will not overproduce, reduce CO2 in the production process...
After the positive results and reviews from customers in the application of Milk-run, InterLOG has been and will become a reliable companion logistics unit of enterprises, together towards the common goal of Vietnam. and globally on proactively mitigating CO2 emissions.