Starting A Painting Contest "Go-Green Brush Strokes" With The Topic "Save Our Environment"
Inside InterLOG/ Event/ Corporate Culture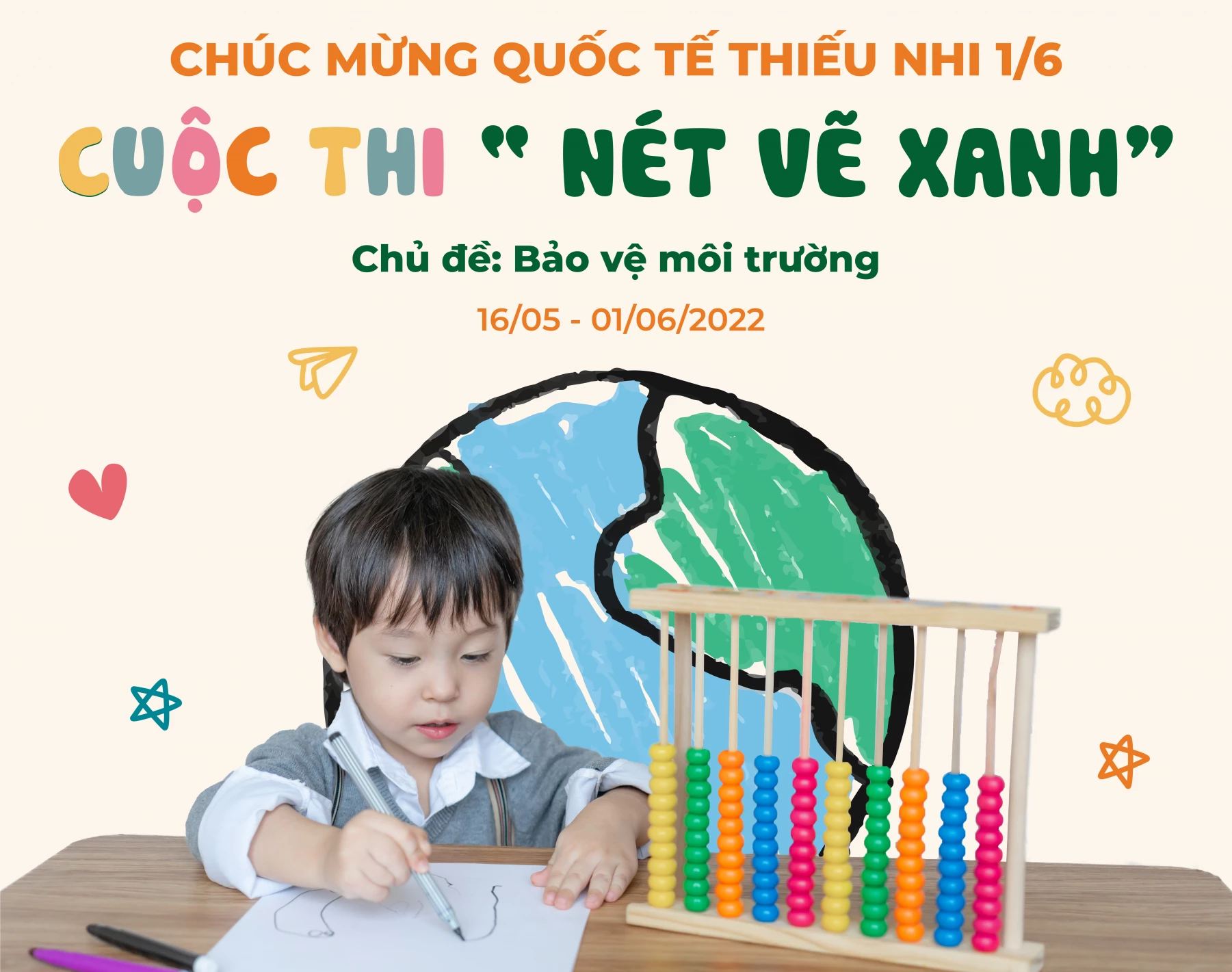 InterLOG's "Go-Green brush strokes" painting contest not only aims at International Children's Day June 1, but also demonstrates InterLOG's corporate culture with the green spirit. With Topic "Save our Environment", parents who are InterLOG members are able to discover their children's talents to promote their creativity, help them realize their love of nature and thus, protect the environment, spread the spirit of GREEN from children to adults.
InterLOG's "Go-Green brush strokes" contest helps to spread the spirit of love for nature and environmental protection to children and adults.
The contest is available to all children ranging from 4 to 14 years old (born in 2008 - 2018), and must be the child of official employees working at InterLOG system departments. This is an opportunity to showcase the talents of their child and bring home the highest reward.
In this vein, parents please quickly register and guide the children to participate together with InterLOG, to seek, honor and foster the "child painter" whose talent "palm dance" received the highest votes.
All details about the contest: Contestants, Organization time, Contest rules, Prize gifts, please see details here: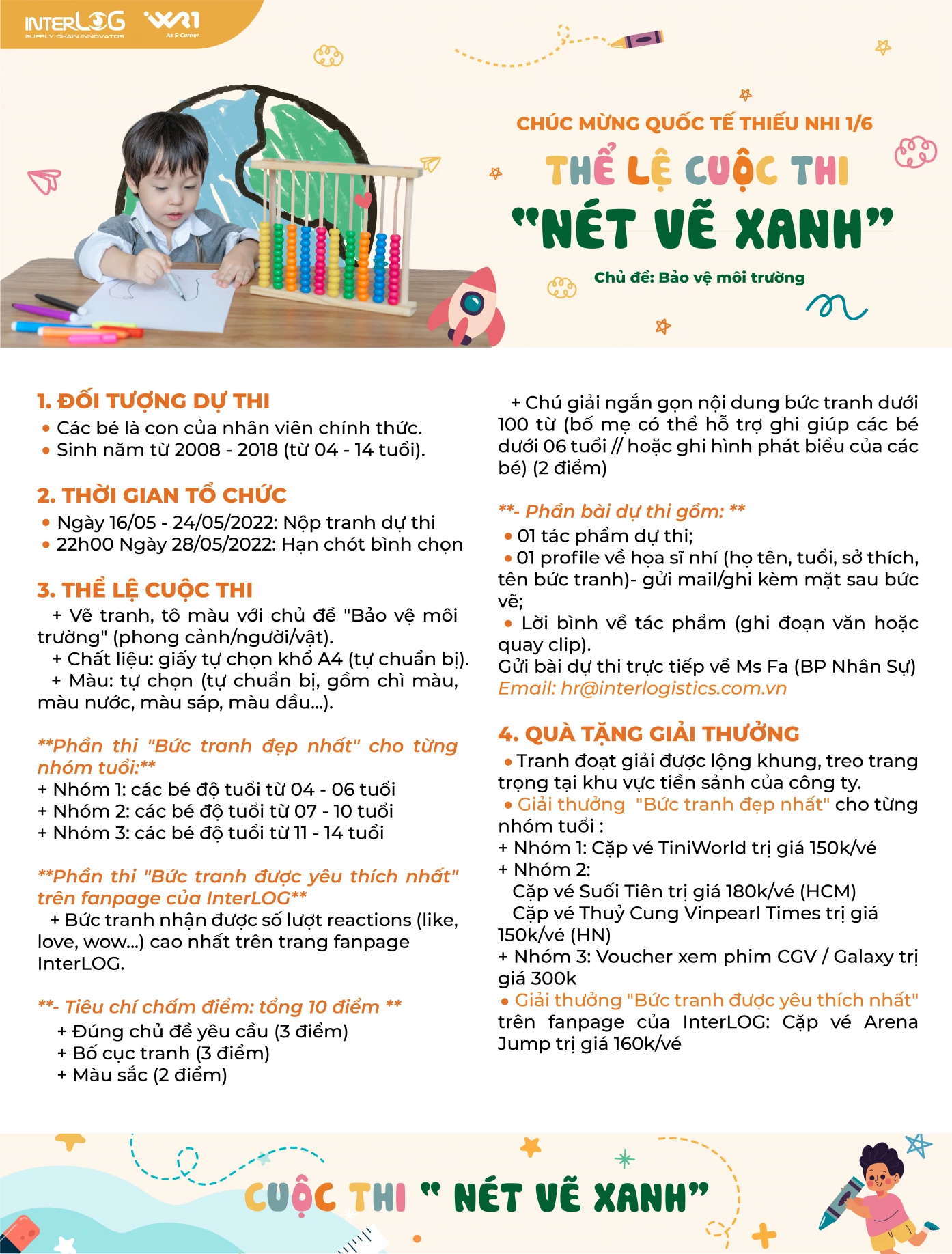 In addition, to see the works and vote on the children's photos, please visit InterLOG's fanpage HERE
Let's admire some outstanding photos of InterLOG's children: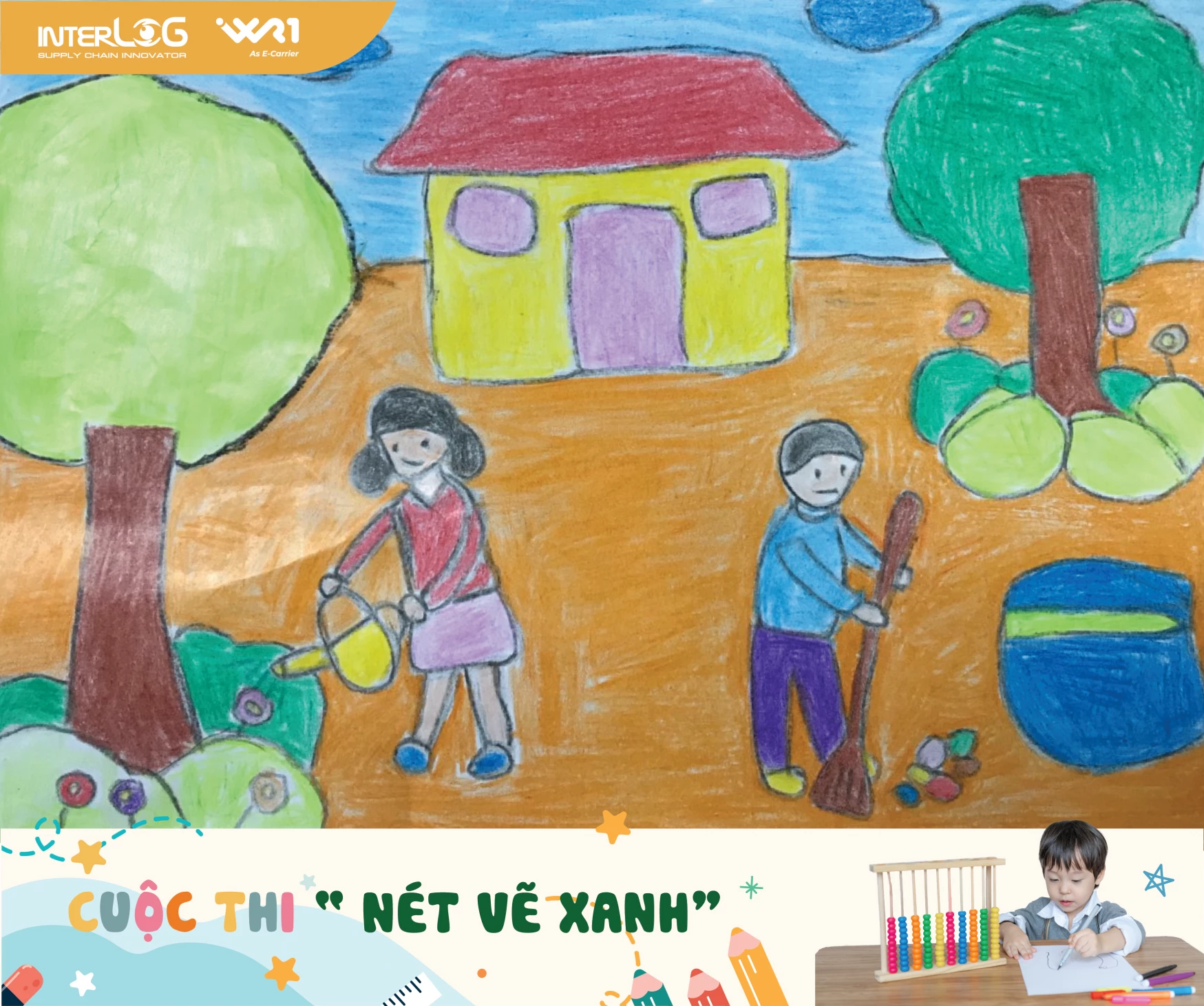 Artwork: A GOOD LIFE FOR THE ENVIRONMENT IS A GOOD LIFE FOR YOURSELF - Trinh Hieu Lan (5 years old)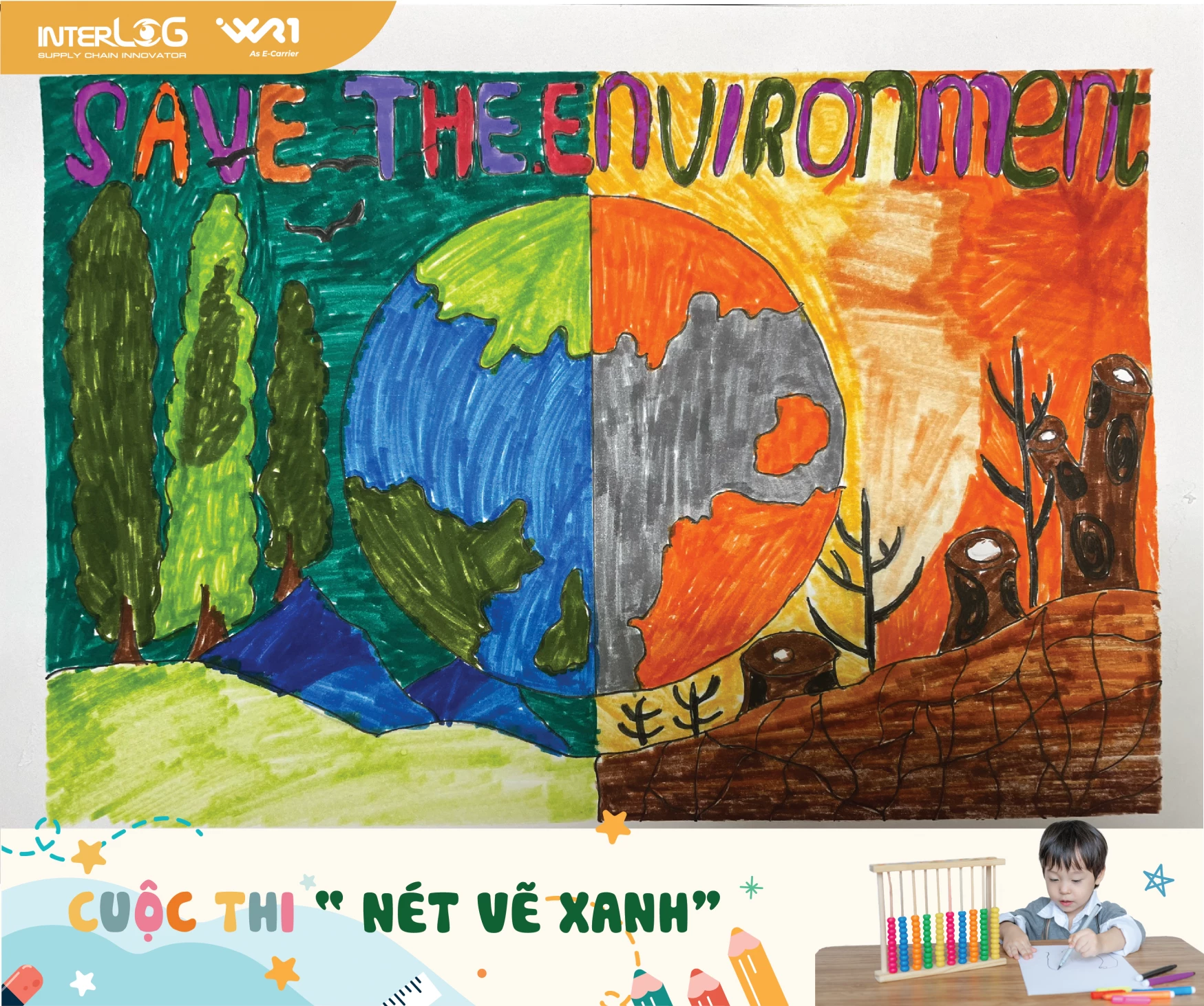 Artwork named "SAVE THE ENVIRONMENT FOR A BRIGHTER LIFE" - Nguyen Duc Tri (14 years old)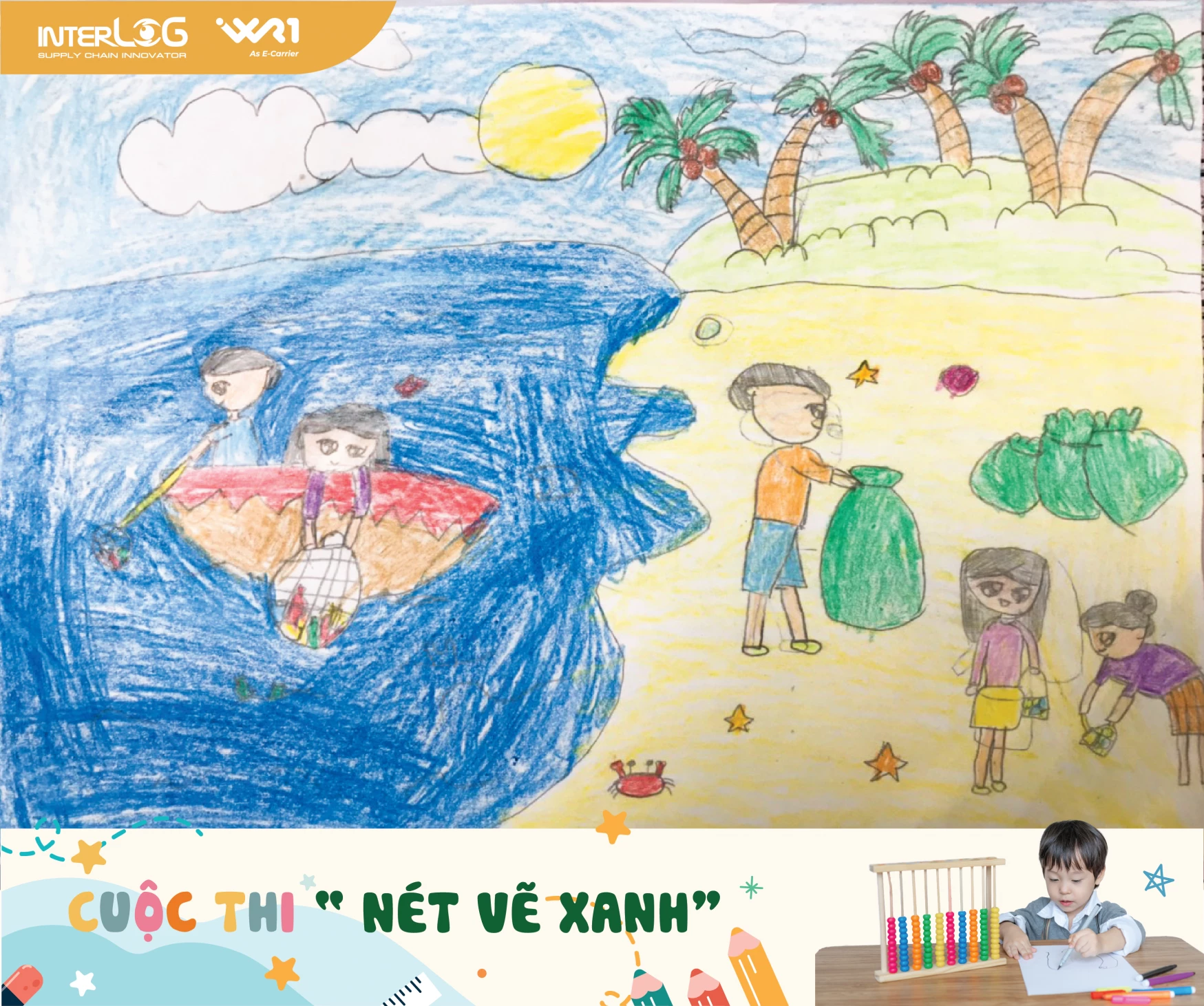 Artwork named "SEA PROTECTION" - Ho Nhu Quynh (10 years old)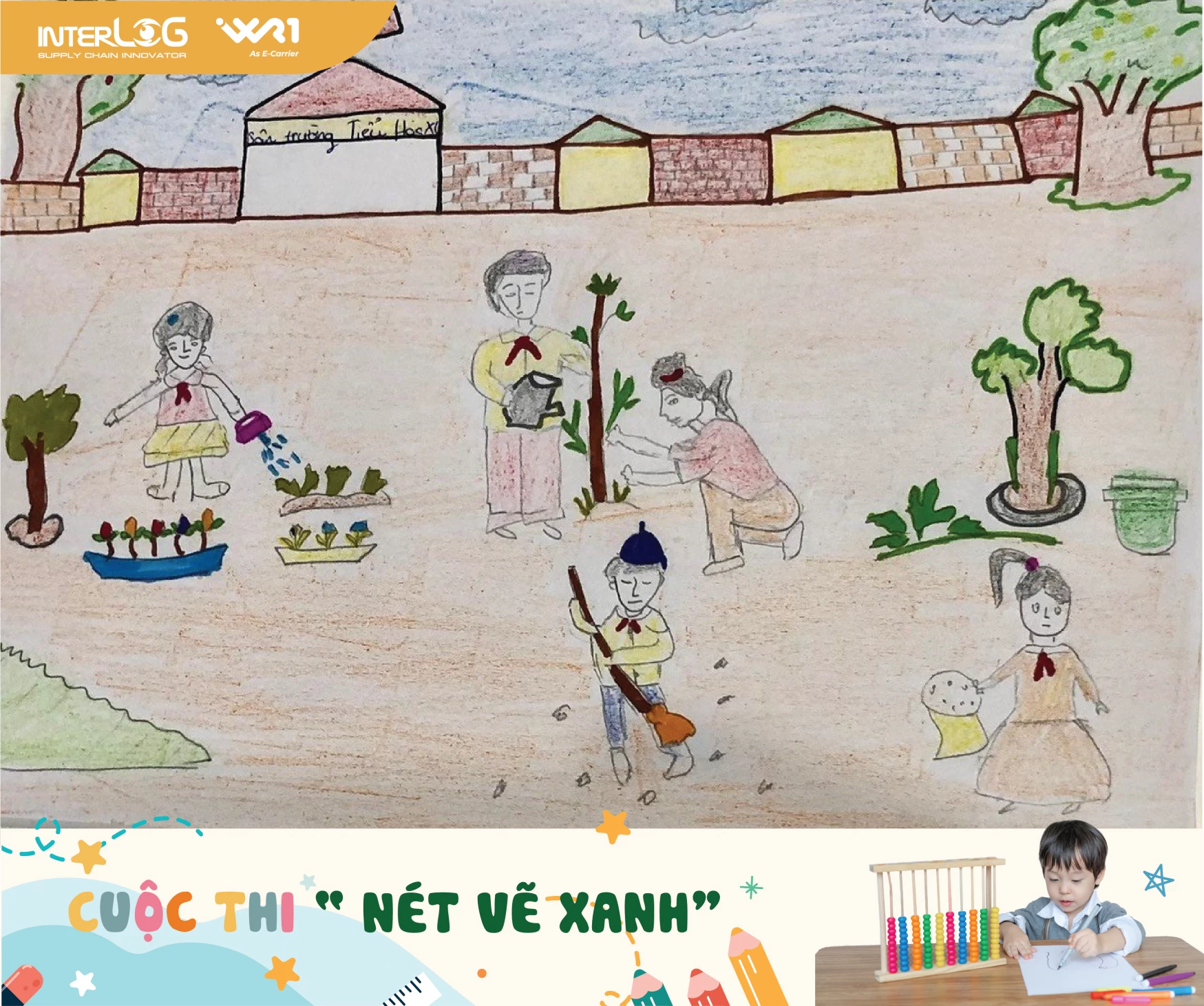 Artwork named "KEEP THE SCHOOL GREEN" - Nguyen Huong Giang (11 years old)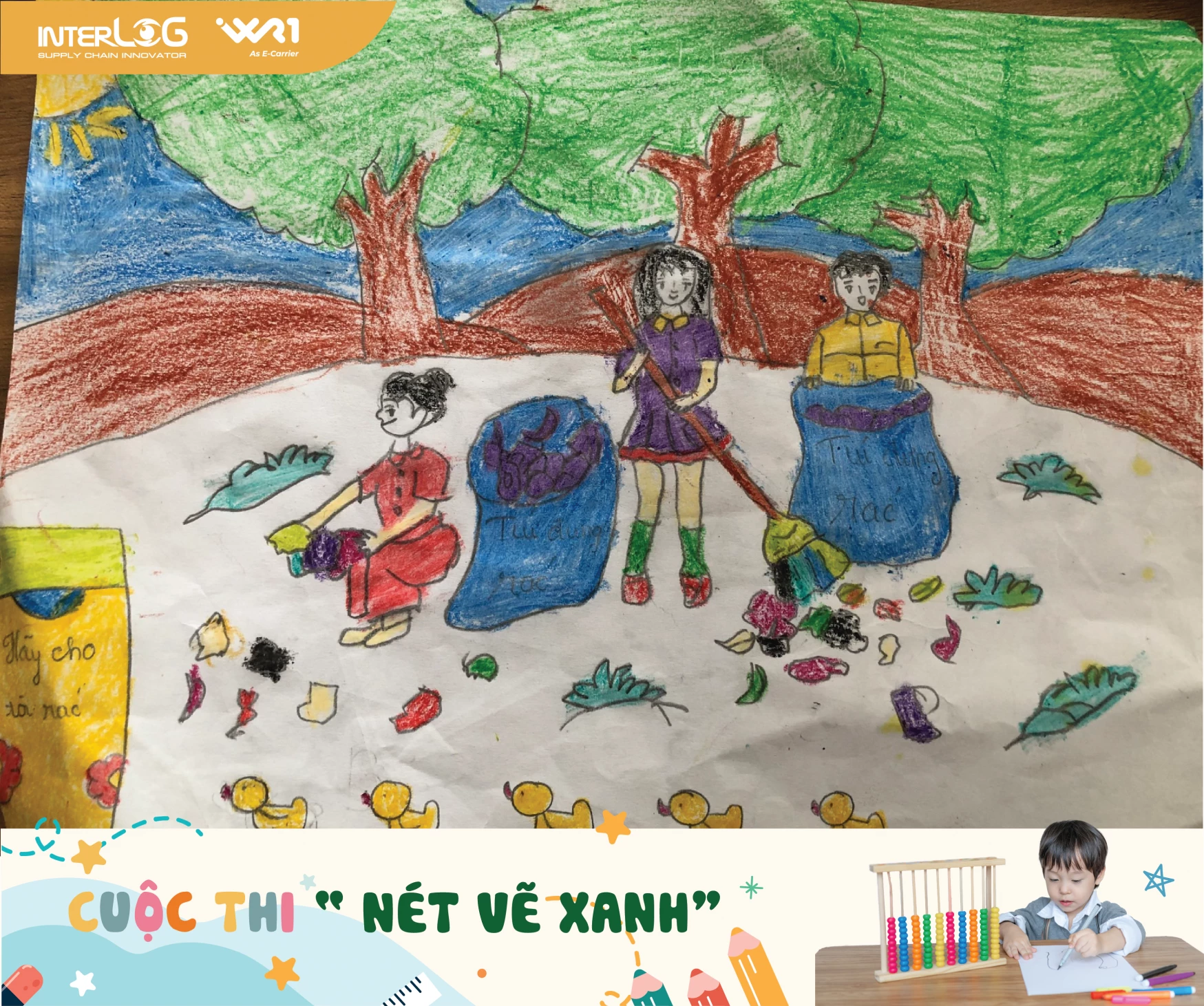 Artwork named "GIVE ME TRASH" - Nguyen Quynh Anh (11 years old)