Strengthen the training of logistics human resources
After 2020-2021, the outbreak of the Covid-19 pandemic has affected vocational education activities, and 2021 is the first year that enrollment and training in vocational education have not yet reached the target proposed plan. Social upheavals have caused instability in the workforce; when the pandemic is gradually controlled, production and business activities are reopened, posing an urgent problem of training human resources for businesses and the labor market. Especially, vocational education institutions that are training industries and occupations in the field of Logistics need to strengthen the training of QUALITY human resources from quantity to quality to meet market demand.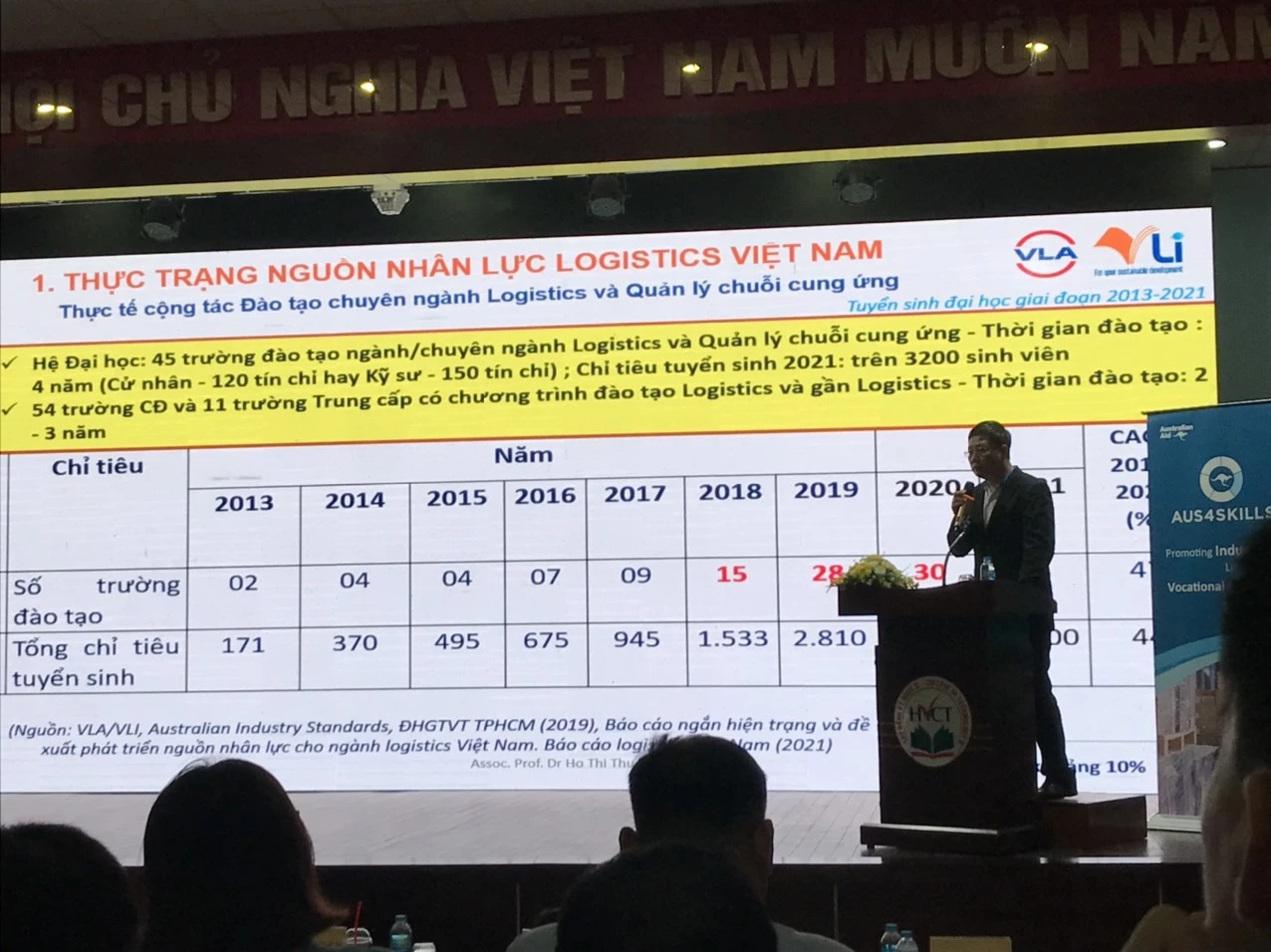 The program "Conference on Recruitment and training of human resources in the field of Logistics" was held on June 10, 2022, at the College of Technology II, Ho Chi Minh City. Recruitment and training of Logistics human resources, Vietnam logistics situation, forecast of logistics industry skills. In particular, the need for logistics human resources is one of the contents focused on exchanging and recommending solutions as well as ensuring the combination between businesses in the "supply chain" ecosystem logistics personnel with schools/institutes and agencies.
The program is organized by the General Department of Vocational Education in collaboration with VCCI HCMC and the Logistics Association (VLA). At the event, Mr. Nguyen Duy Minh - President and General Director of InterLOG cum General Secretary of VLA Association chaired the discussion "Human resource needs and some requirements outlined in training and cooperation." He proposed new requirements and solutions to improve logistics and human resources for businesses in particular and Vietnam in general.
According to a report from the General Department of Vocational Education, Vietnam has more than 30,000 enterprises dealing in logistics and related fields. Especially, Ho Chi Minh City accounts for 54%, of which there are more than 4,000 professional companies with international connection services. From now to 2030, these businesses need more than 200,000 employees. These positions have salaries ranging from 7 million VND to 1,500 USD/month. Depending on the capacity and experience, each position will receive a commensurate salary. However, training in Vietnam is only capable of meeting 10% of human resource needs.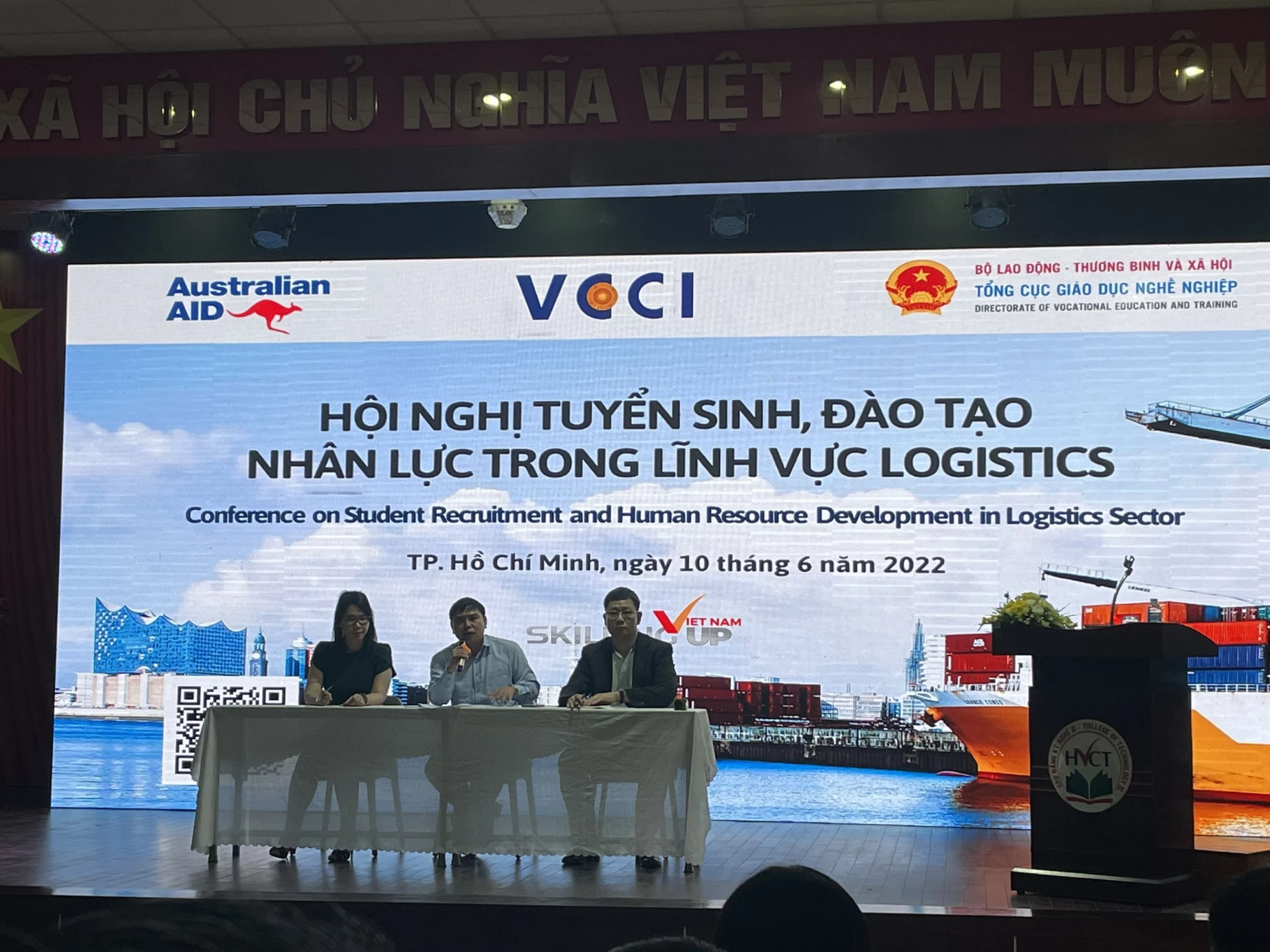 Identified as one of 12 key industries that will be heavily invested in training high-quality human resources in Vietnam, meeting the needs of the country's economic development in the process of international integration and is an opportunity for vocational schools with strengths in logistics training to seize. Therefore, vocational education institutions need to focus all their efforts on successfully implementing the recruitment task. Thereby aiming to improve the quality of training, perfect the output standards, based on national vocational skills standards; renew forms and methods of examination, examination, and evaluation; standardize and strengthen facilities and equipment. In particular, applying information technology, aiming to meet the requirements of the industrial revolution 4.0 to link vocational education institutions and businesses in training activities of vocational education institutions.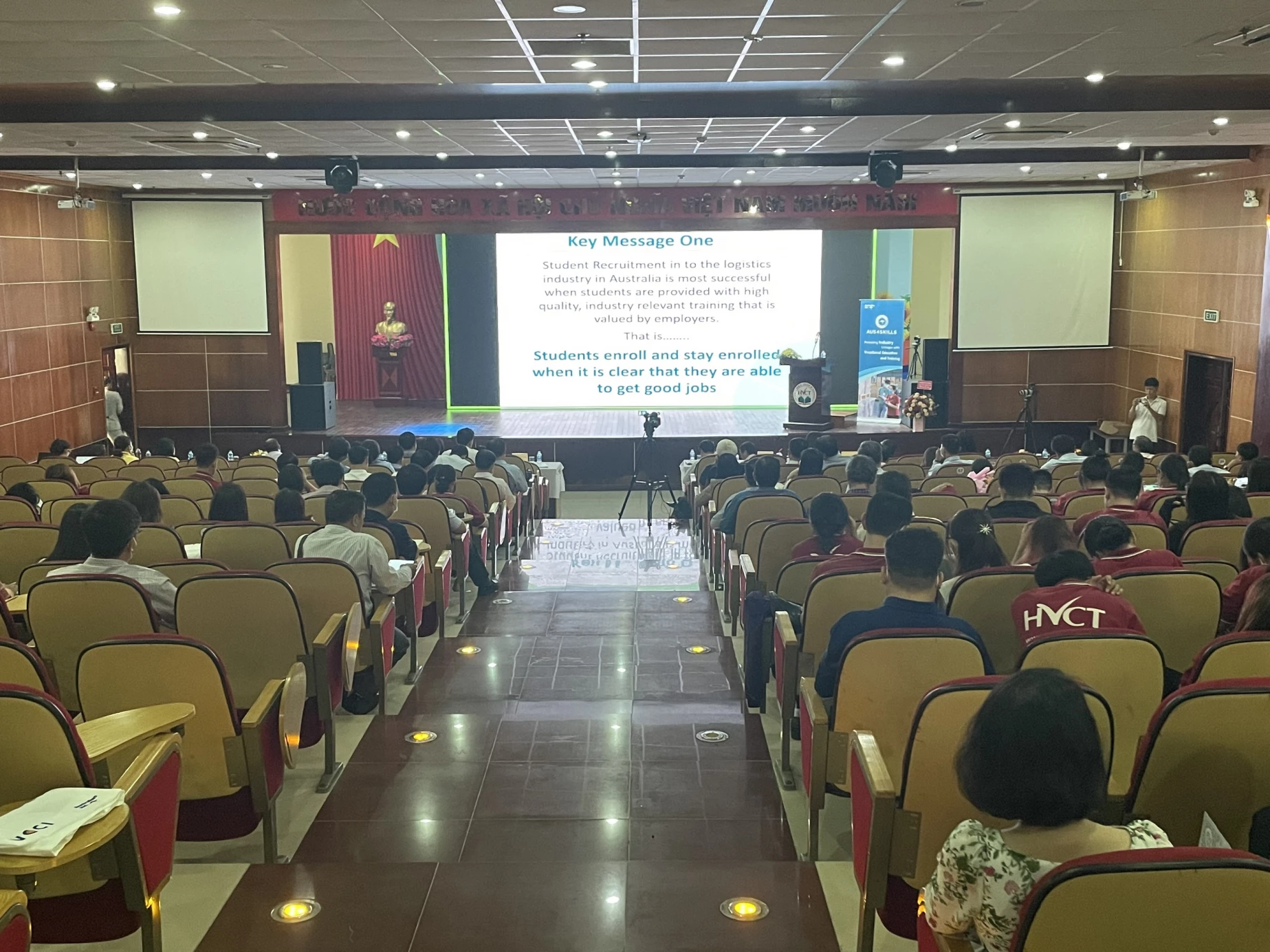 In addition, members need to have cohesion in training and cooperation to develop the necessary skill groups for logistics human resources, and train logistics human resources to meet business needs. Specifically, it is necessary to strengthen human resource training with a combination of three organizations (State - School/Institute - Entrepreneur).
InterLOG Company is pleased to accompany this program not only as a member of VLA but also as a representative of logistics enterprises wishing to learn more about the needs and current situation of logistics human resources in Vietnam. Since then, businesses have more bases to research practical solutions, support, and contribute to the overall development of the work of training Vietnamese logistics human resources, meeting the needs of logistics businesses in particular. InterLOG in the future.